Pepper seedlings (plantules gros piment)
A tray of 128 plants of pepper seedlings double is at Rs 400.
A buyer has to return or exchange a tray, but if the buyer does not have any tray to return, a price of Rs35 will be included for the tray.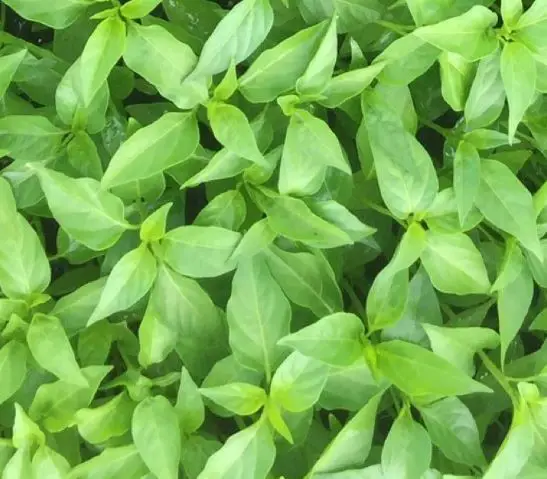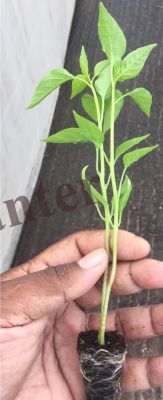 General Information on pepper
Pepper is known as the "king of spices" and is seen on most dinner tables alongside salt. It comes from the Sanskrit word pippali, which means "berry."
Pepper is now grown in Indonesia, Malaysia, Sri Lanka, Vietnam, and Cambodia, as well as on India's west coast, in the Malabar region. The United States is the world's largest pepper importer. India remains the major exporter of the spice, with Brazil possibly being among the newest.
How to plant peppers outdoors
Choose pepper starts with straight, firm stems, 4 to 6 leaves, and no blossoms or fruit if you're buying them. Set pepper plants outside a week or longer after the frost-free date or when the average daily temperature exceeds 65°F (18°C) to harden them off.
Mix old manure and/or compost into the soil approximately 8 to 10 inches deep before transplanting in the garden, and rake it several times to break up large clods.
Once the soil temperature has reached 65°F (18°C), plant the transplants. Cover the soil with black plastic or a dark mulch about a week before you plan to plant to speed up the warming process.
Peppers should be transplanted in the evening or on a cloudy day. This will prevent the plants from wilting due to excessive dryness.
Make 3 to 4 inch deep transplant holes that are 12 to 18 inches apart in the row. Rows should be 2 to 3 feet apart. Fill the holes with water and let it soak in before planting. Put two or three wooden matchsticks (for sulfur) and 1 teaspoon of low-nitrogen, high-phosphorus fertilizer into each planting hole (too much nitrogen will reduce fruit set).
Pull the transplant gently from its tray or pot, leaving as much dirt around the roots as possible. Set the transplants one inch deeper than in their original container. Fill the hole halfway with soil and loosely pack it around the plant. To hold water, leave a little sunken area surrounding each plant.
After planting, water the plants.
At this time, liquid fertilizer (manure tea or starting fertilizer) is usually effective.
To avoid damaging the roots later, stake now. Support plants with cages or posts if necessary to prevent bending. Cone-shaped wire tomato cages are commercially available. They're not the best for tomatoes, but they're perfect for peppers. Build your own garden supports if you choose.