LOng Purple eggplant seedlings (plantules long bringel)
A tray of 128 plants of long purple eggplant seedlings double is at Rs 375.
If a buyer does not  have any tray to return ,a price of Rs35 will be included for the tray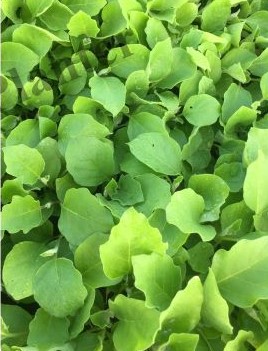 General Information on eggplant  
Eggplant (Solanum melongena), often known as aubergine or brinjal, is a nightshade vegetable that grows year round. Eggplant is available in a wide range of sizes, shapes, and colors. The globe eggplant is the most popular eggplant cultivar in the United States, with glossy, deep-purple skin and spongy flesh. White eggplants (used in Middle Eastern cuisines like baba ganoush), Thai eggplants, Black Beauties, Ichiban, Rosa Bianca, and Little Fingers are all popular kinds.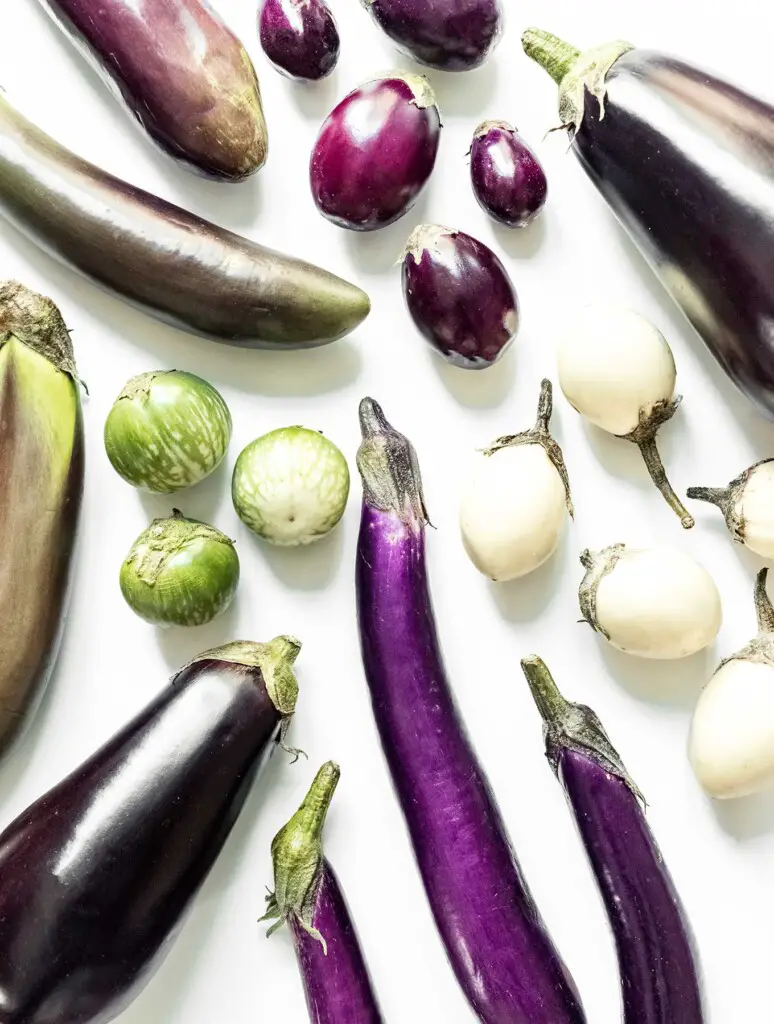 Types of eggplants
Eggplants are available in a variety of colors and sizes, making them great for grilling, stir-frying, or slicing into rounds for saucy eggplant parmesan, caponata, or summertime ratatouille. Here's a short sample from the eggplant world:
Chinese Eggplant: Long and thin, Chinese eggplants range in hue from light lavender to dark purple. They have few seeds, like other Asian varieties, which decreases overall bitterness. Although the skin is thin, it holds up well to stir-fries and grilling.
Fairy Tale Eggplant: With their striped purple-and-white skin, tender, pint-sized heirloom Fairy Tale eggplant are wonderfully easy to grill. It is served as individual side dishes for a huge group of persons.
Globe Eggplant: The globe eggplant is the most popular eggplant cultivar in the United States, with glossy, deep-purple skin and spongy fruit with numerous seeds. Globe eggplants have a meaty, savory flavor when cooked. And their thick skin makes them perfect for charring over open flames.
Italian Eggplant: The elongated teardrop-shape of Italian eggplant is similar to that of globe eggplant. But they're smaller and have a more sensitive texture and noticeable flavor. Rosa Bianca and Black Beauty are two popular Italian heirloom types.
Japanese Eggplant: Because of their virtually identical long and narrow shapes, Japanese and Chinese eggplant are sometimes confused in supermarkets. Japanese eggplant is usually a darker purple color, almost black. They have small seeds and firm flesh with a somewhat sweet, delicate flavor that turns creamy when cooked.
Taiwanese "Ping Tung" Eggplant: Long, dark purple fruits, comparable to Chinese and Japanese cultivars, are produced by this Taiwanese hybrid variety. Because its solid flesh has less moisture than a regular globe eggplant, it doesn't need to be salted before cooking to ensure a delicate, creamy inside.
Thai Eggplant: The majority of Thai eggplant cultivars are the size of cherry tomatoes and have a deep green or white tint. They're especially easy to add to a stir-fry because of their small size and quick cooking time.
White Eggplant: White eggplant comes in a variety of white kinds, including Casper, Cloud Nine, Ghostbuster, Albino, and Tango. You can utilize them in the same way as purple eggplants if they're of the culinary variety rather than the ornamental variety.