Cabbage Seedlings (Plantules Le Chou)
Buy one cabbage seedlings at Agromoris at Rs 1.50. Cultivate your seedlings to get fresh cabbage in your garden and fields. In Mauritius, cabbage is commonly known as "Le Chou". 
origin of the cabbage
Cabbage belongs to the cole crop family of plants. "Cole" is derived from the Middle English word "col." These crops were known as "caulis" in Roman times and "kaulion" in Greek times. These words all imply "stem." Cabbage, cauliflower, broccoli, kale, collards, kohlrabi, and Brussels sprouts are among the plants in this category. The Mediterranean and Atlantic shores of Europe are home to wild cole crops.
Cabbage and kale are thought to have originated in Western Europe, whereas cauliflower and broccoli originated in the Mediterranean.
Cabbage and kale were the earliest domesticated cole crops, possibly around 2,000 years ago. These plants were taken from the wild and utilized largely as medicinal herbs before they were domesticated.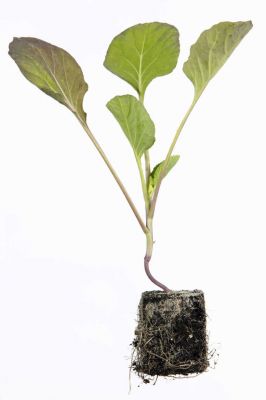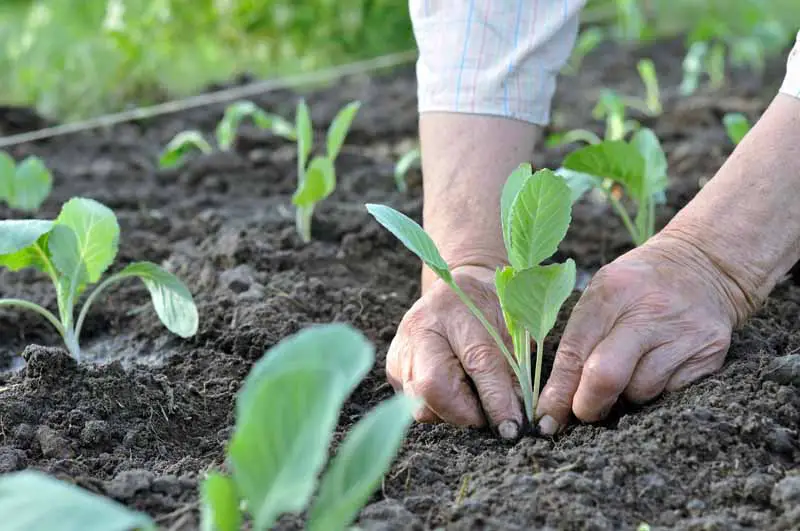 Planting Cabbage seedlings in the garden
Because cabbage is a cool-season crop, you can plant it earlier than heat-loving crops such as tomatoes. Count backwards from your region's frost-free date using the seed packaging. However, before planting them in the ground, you should harden them off.
Choose a sunny place in the garden with friable, well-draining soil.
A week or so before planting, amend the soil with plenty of compost.
When you're ready to plant your cabbage seedlings, space them 15 to 23 inches (38 to 60 cm) apart in rows of 24 to 36 inches (60 to 90 cm).
The plants may appear tiny at this point, but they'll need space to grow into that green mass over the season!
After planting, and during the growing season, give plants plenty of water. Cabbage is a strong feeder that thrives on nitrogen.
Side-dress each plant with an organic fertilizer three to four weeks after planting.
Maintain a well-weeded space so that plants do not compete for nutrients with weeds.
A light mulch of straw or shredded leaves around the planting area may be beneficial.