Avocado is a green, pear-shaped fruit often called an "alligator pear." It is loaded with healthy fats, fiber, and various important nutrients. It is the fruit of the avocado tree and is a rather unique fruit.
Easy ways to eat Avocado:
Just as a fruit – One of the best ways to enjoy the fruit is to eat it by itself. Ripe avocados cut in half and seasoned to taste serve as a tasty addition to any meal.
As a spread – Another way to eat the fruit is to spread it on toast, for a rich and velvety, cholesterol-free topping. Moreover mashed avocado is a tasty source of good fats and a cholesterol-free alternative to other popular spreads that are high in saturated fats.
Avocado salad – Avocados can be an easy addition to any lunch or dinner. A delicious way to incorporate avocados into your daily diet is by enjoying an easy-to-make avocado salad. It's as simple as adding some avocado slices into your favorite salad. You can also use avocados as your base for a nutritious as well as nutrient-dense salad.
Guacamole or Avocado Dip – You can use avocados to make guacamole for your veggie sticks or crackers. These quick and easy to prepare snacks and are enjoyable at any time of the day. Moreover, even one of the fruit can make a great snack with chips or veggie sticks. Diced or mashed fresh avocados make one fantastic dip.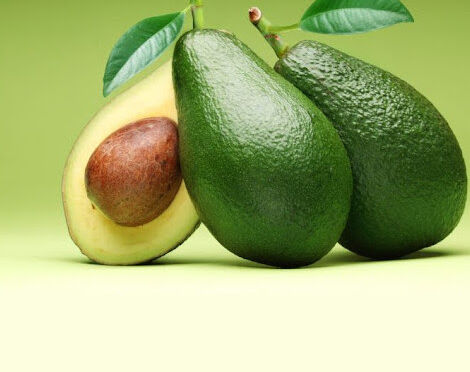 While most fruit consists primarily of carbohydrates, avocado is high in healthy fats. Numerous studies show that it has powerful health benefits.
They contain more potassium than bananas
The fruit contains heart-healthy monounsaturated fatty acids
They are loaded with fiber
Eating avocados can lower cholesterol and triglyceride levels
 People who eat avocados tend to be healthier
 Their fat content may help you absorb nutrients from plant foods
 They are loaded with powerful antioxidants that can protect your eyes
 They may help prevent  cancer
The avocado extract may help relieve symptoms of Arthritis
Eating avocados may help you lose weight
 It is delicious and easy to incorporate into your diet