water pipe
Agricultural Pipe has a number of applications at home, at the farm, or at a construction site and is available in 65mm and 100mm – 10m, 20m, 50m, and 100m rolls. The water pipeline is available with or without a Geotech silt sock.
Irrigation piping has a number of benefits as it also allows for drainage around gardens, retaining walls, and other places where moisture can be a problem. Choosing to lay agricultural pipe will help with the drainage and health of your garden immensely.
The water pipe comes in three varieties slotted and slotted with sleeves and The slotted pipe collects water. The slotted pipe with the sock prevents soil from entering through the slots in the pipe. The sock is a fine mesh material that surrounds the pipe. The unslotted pipe transfers water.
Additionally, solid-wall high-density polyethylene pipes are widely used for agriculture applications in the field of irrigation, drainage, and water supply.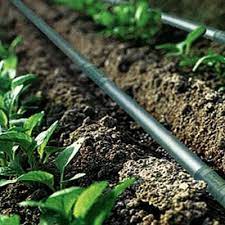 However, Polyethylene is the best-proven piping system for irrigation and drainage applications due to its unique properties. Hence flexibility and bending radius down to 20OD reduce the need for fittings and lessen the pipe laydown area. HDPE piping systems are corrosion resistant and withstand salty water and corrosive conditions
Moreover, all fused and mechanical PE joints provide leak-free systems that are as tough and impact resistant as the pipe itself. polyethylene pipes can be coiled up to size 160 mm. This brings down the installation cost.