farming materials
Modern farmers have a huge range of farming materials for the various activities they do on an annual basis. From high-tech harvesters to simple tractors, the various kinds of farm equipment available can meet the needs of small-scale farmers. However, it can be difficult to keep track of all the options. New farmers especially may wonder what the different types of farming materials are for. For small-size farms especially, it is frustrating to determine the different types of farming materials you may need to make your operations more efficient.
While all the equipment available may seem confusing, knowing about the basic farm equipment options can be an enormous help. If you're looking into purchasing new or used farm equipment, take a look at this guide. We'll go over the different types of agricultural machines and their uses. Some of the options for small, mid-size and large-scale farming operations
IRRIGATION SYSTEM
Your crops won't do well without consistent watering. Unless you plan to stand in your garden or field with a hose a few nights each week, plan to get an irrigation system. This could be as simple as a soaker hose connected to your outdoor spigot or as complicated as multi-level drip-irrigation system.
Expected Price: You can pick up a simple soaker hose for around $10 on Amazon or at farm supply stores. Really large and complicated automatic-irrigation systems, complete with soil-moisture sensors, can run into the thousands of dollars, though garden-sized systems are available for just north of $100.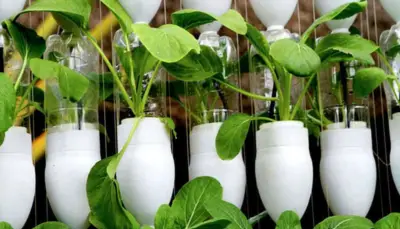 HYDROPONICS
Increasing in popularity, hydroponics is the system of growing plants in water rather than in soil. Benefits are being able to grow a lot of food in a small space, using less water than soil-cultivated gardens, growing indoors and generally faster plant growth. Downsides are making major investments in hydroponics equipment, finding the plants that do well growing without soil, and having a learning curve of how much and what type of inputs your plants need.
Expected Price: You can get started with a very small hydroponics system for less than $100. More elaborate systems run well into the tens of thousands of dollars.
There is no way to read an article and know exactly what farm equipment you need for your small-scale farm.