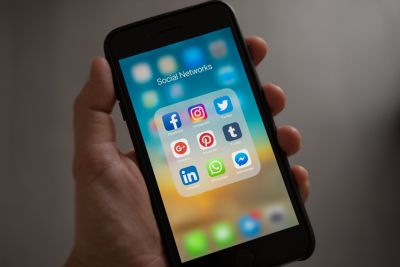 The Module 5- Special Package for Entrepreneur is a computer course. The duration of this module is 2 months (that is 8 sessions, 1 session per week). The total price for this module is Rs. 2800 (Rs 1400 per month; Rs 350 per session)
You will receive a certificate after completing this module.
Description:
During the course, you will have more knowledge about the different social media platforms (Facebook, Instagram…) and the effective use of Smartphone. Moreover it will help to communicate with clients, do advertising. This will furthermore, help to increase sales for any business or company through the social platforms.
Course Outline:
Module 5- Special Package For Entrepreneur course is in different sessions where an individual will not learn much at one go.
The 1st session will be on Facebook; that is we will help you to create a Facebook account, set a profile and basic setting; post images, text, video, create a Facebook page. The first session itself will cover everything a person needs to learn when using Facebook in the future for professional works.
In the 2nd and 3rd sessions, you will learn about  Whatsapp and its functionalities; that is create Whatsapp account, set profile, add contacts, send messages, photos and videos through a Smartphone. Moreover, the 3rd session will cover lectures on how to send messages, photos and videos, create Whatsapp groups.
5th and 6th session will be mainly on LinkedIn Page, add contacts, complete profile and post chats. Furthermore the 6th session will be on Tiktok; create a tiktok account and to upload video.
Additionally, the 7th session will be on Smartphones and some common function; to download from google play, install and uninstall programs, use camera, gallery, share photos, videos and add contacts, send and receive message and how to dial numbers.
The 8th session will be the ways to connect to internet through smartphones; Mobile data, wifi, Mobile hotspot.