Glycerin Bar 100g
Our glycerin bar 100g is derived from plant-based oils. It was discovered in 1779 and consists of processed, fermented, left to cool, and solidified into a soap bar. Furthermore, this soap can be used on the face and the body. Glycerin bar 100g is environmentally friendly and non-comedogenic. Being vegan, it is perfect for any type of skin.
benefits:
Aid in the retention of your skin's natural moisture.
Prevent over-drying of the skin.
Fights acne,  dermatitis (eczema), psoriasis, dry skin, and rosacea.
Being nongreasy it perfect for oily and combination skin.
Helps to even skin texture and skin tone.
Reduces the appearance of fine wrinkles and other imperfections on the skin's surface.
Additionally, it perfectly cleanses and moisturises skin gently with its nongreasy formula.
before Applying do a patch test on your hand: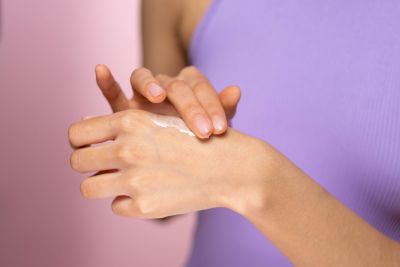 Apply a tiny quantity of the Glycerin soap to the inside of your forearm.
Clean and rinse the area.
Wait a few days to see if any symptoms appear.
Moreover, if you don't suffer any discomfort or inflammation, proceed with the face and the body.
How to use
As part of your daily skincare regimen, you can use glycerine soap. Furthermore, use it precautiously when cleansing your face and avoid contact with your eyes. Rinse thoroughly in case of contact with the eyes.