green, yellow or riped banana (banane)
Bananas (banane) is generally elongated and edible fruit. Produced by several species of big herbaceous flowering plants the banana (banane) fruit originated from the genus Musa. It is also available all year round and provides several health benefits. Contains a lot of vitamins and has many skin benefits.
uses:
They can be used in salad, fruit juice and in dessert. It can also be used as a snack(chips) or even in dishes. Containing vitamins such as Potassium, it guarantees the proper functioning of muscles. It also contains Vitamin B6 which helps to improve metabolism and Vitamin C which repairs body tissue.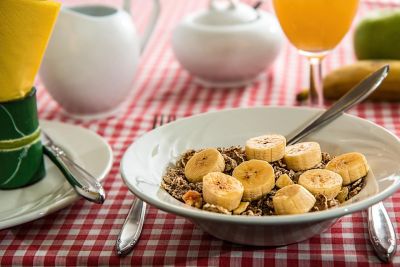 Health benefits
Medical uses and health benefits:
Rich in nutrients
Supporting digestive health
Helping in weight loss
Improving blood sugar levels
Is full of antioxidants
When unripe they help with insulin sensitivity.
Being rich in Potassium helps to hydrate skin. By mashing up a ripped banana (banane) in a bowl and applying it as a mask on the face by avoiding contact with the eyes.
To decrease the excess sebum produced by the skin, mix a banana (banane) with lemon juice and honey. Apply as a face mask by avoiding contact with the eyes
Use one mashed banana (banane), 1 teaspoon orange juice, and 1 teaspoon thick yoghurt. Apply a thick coat of a potent anti-aging face mask.
To brighten skin and treat acne, mash a banana (banane) with honey and turmeric.
Keep them cool (stored at around 12°C) and safe from the sun.
Place them in the refrigerator to avoid quick ripening.
Use the juice trick.