World Food Day: Citizens Sensitive to Healthy Agriculture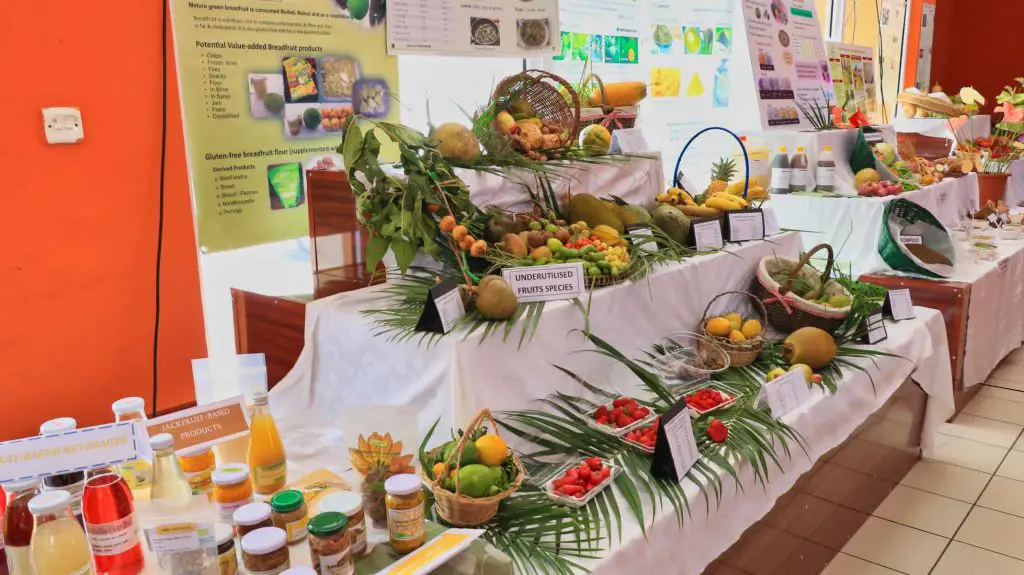 The Ministry of Agribusiness and Food Security organized an exhibition to mark World Food Day. The event, held at the Farmer's Service Center in Saint-Pierre, was attended by several persons, including Deputy Prime Minister and Minister of Education Leela Devi Dookun. She urged Mauritians to practice sustainable agriculture to stay healthy.
Several departments of the Ministry of Agriculture and Industry, namely the Agricultural Research and Advisory Department, the Agricultural Marketing Department and the Welfare Fund for Small Farmers, and the Forestry and Forest Department, also provided services on this occasion. The Minister of Education also encouraged young people to take an interest in agribusiness. "Through the exhibition, I found that there are quite a few young people who are interested in making seedlings. I encourage them to move forward. So she calls on the general public and farmers to adopt this practice to not only increase productivity but also provide people with healthier food.
Agricultural Industry Chief Executive Meda Gampas backed the deputy prime minister and education minister's statement, recalling that the agricultural sector was "always one of the government's priorities." "The aim is to enhance food security and create jobs."
On the same subject, he explained that a number of measures were announced in the previous budget. Such as subsidies up to Rs. His SCE in Agribusiness also highlighted various planter and farmer schemes.
Please note that the Planters Protection Scheme and the Breeders Protection Scheme are intended to protect and stabilize your investment. In the 2022-23 budget, he has allocated Rs 10 million for this purpose. The plan will extend to small flower, tea and fruit producers.
Also note that World Food Day is celebrated on October 16th each year. The themes chosen by FAO this year are:
"Leave no one behind. Issues that are also part of the context of the pandemic. As well as international tensions and climate change, are impacting food prices and threatening food security. In Mauritius, the Ministry of Agribusiness chose the following themes:
"Safe food for a healthy tomorrow. »