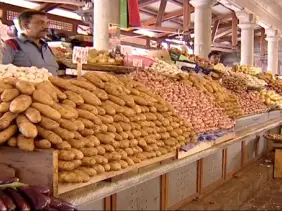 Vegetable processing and preservation: what you need to know...
Several Mauritanians have developed their own vegetable gardens thanks to confinement, but what should you do if you find yourself drowning with produce? Who should I give these to? These perishable foods can be saved from being wasted. These vegetables can still be processed and preserved; freezing is still the best method of preservation. Seasonal vegetables, like cabbage, carrot, eggplant, and even tomatoes, can be kept in storage for up to 8 months, allowing you to enjoy them when the following season arrives. According to Neermala Vencatasamy, Extension Officer at FAREI, it is critical to keep vegetables at -18 degrees after they have been cleaned, peeled, and blanched.
Furthermore, this is the time of year when all of the fruit trees bloom again. This suggests that this year's seasonal fruit crop might be good. Longans, guavas, star fruits, lychees, papayas, and even bananas are included in this discussion. These fruits can be stored similarly to vegetables, which entails washing, peeling, and keeping them at a low temperature of -18 degrees. It may be savored for as long as 8 months. Similar rules apply to fine herbs, which can be cleaned and allowed to naturally dry in the sun.