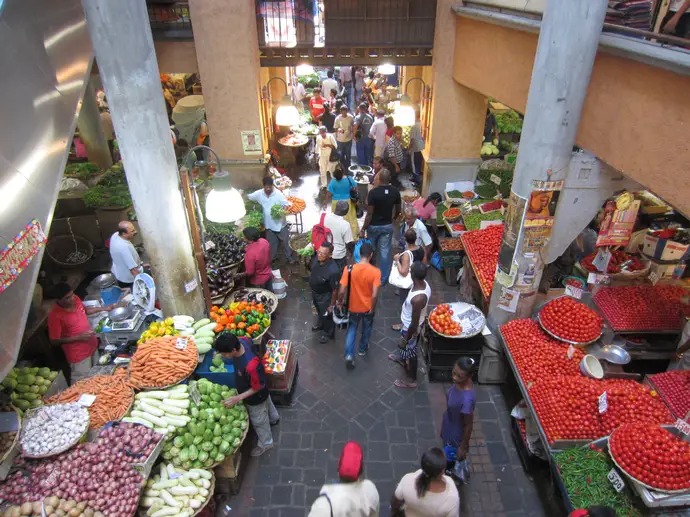 Drought not having the expected impacts
No one would have guessed the extent of water problems in the country if the drought were not in the news. Looking at the vegetables and other fruits available at the fair of Curepipe, people should really take advantage of this moment to purchase them, because heavy showers are long overdue and the sun will not spare planters' fields.
The year started with the first market gardening activities at the Curepipe Forum, it began with the image of abundance and color last Wednesday. However, on this Wednesday despite having a large amount and variety of products on the stalls, there is still a fear of a vegetable and fruit shortage among planters and consumers. At a glance, it would seem that the quality of food products have not been greatly affected by the heat and drought. But many are asking, what will be happen in the coming days? The Market gardeners encountered seem very pessimistic. The effects of the drought will be felt during future harvests. "Our prices haven't gone up as much, as advertised," states a chilli vendor. "We had a lot of difficulties finding labor to harvest, but as consumers can see on site, our prices are fair," he continues. On his stalls, green peppers of all sizes and large, bright red peppers.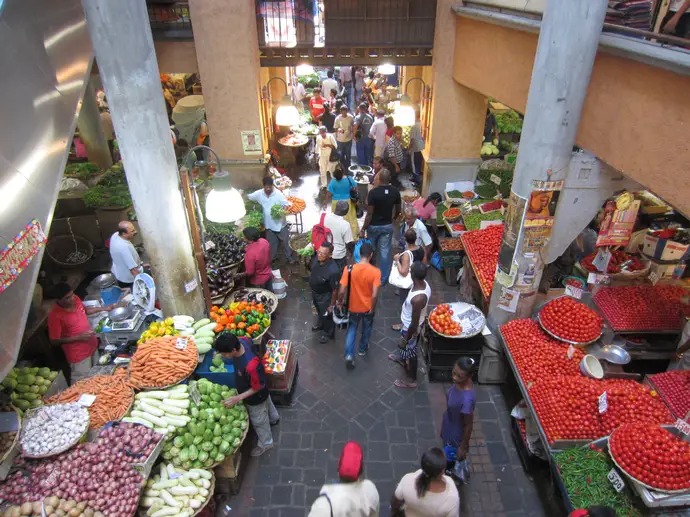 Despite the current state of the Forum, a structure which is not capable of properly hosting a market fair and the sale of clothing, it is the only fairground at the service of the inhabitants of Curepipe and of the surrounding regions. During normal times, Wednesdays and Saturdays, there is easy access to the fair through buses that goes from Curepipe to the Forum. However, last Wednesday they were rare. Thus, even though the overall mood was festive everything was in slow motion.
Affordable prices
A market gardener by the name of Mila, reports that nothing has changed much with her habits. The vegetables coming from her greenhouse and garden at Camp-Fouqueraux were on her stall at 6 am as usual. Since her father is too old to come to the fair and take care of the plantation, Mila has taken over the sale of the various crops. "I wasn't really meant for it. But I can't do otherwise, because my father is no longer able to work and we have to somehow ensure our activity," she says. After evolving in an agricultural environment, Mila is at ease in her element behind her stall, like a fish in water. She offers her customers small English cucumbers coming from her greenhouse, and papayas she obtains from another producer. Selling Rs 15 per cucumber, her prices easily defies those of supermarkets, which are sometimes two to three times more expensive. In addition, there is a clear winner when it comes to prices, you will always find cheaper vegetables and fruits at the fair than at the supermarkets. As of Wednesday, the price of pepper was at Rs 20, which is two and half times cheaper than in major retailers. Same thing for other products such as zucchini, pumpkin, bringelles, sweet potato, cabbage, calabash or fine herbs.
Abundant lychees
Fresh lychees are also in abundance in large baskets on the floor or on stalls, those looking to enjoy these sweet fruits are in luck. 2022 has been a generally good year for fruits, which are part of the summer traditions of Mauritius. The prices may vary though, if at the forum you could find them for around Rs 75 or even Rs 50 per pound elsewhere with the notorious roadside sellers, litchis were being sold at Rs 150 to Rs 200 per pound. Mangoes another easily recognizable summer fruit were to be not as popular as litchis, even the most beautiful. However, it is important to take this opportunity and buy them because soon they will become rarer on the market, other fruits like longans will take over, and it is expected that the apples, bananas, oranges, kiwis and grapes will still be there.