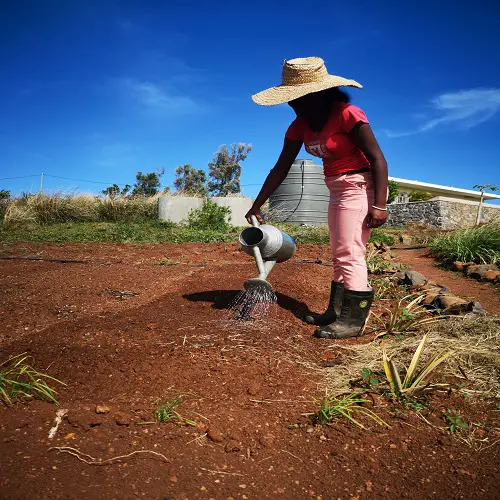 The island of Rodrigues is experiencing one the harshest drought it had in a while. This is resulting in many crops being destroyed, having stunted growth and even animals becoming weaker. The situation is so catastrophic that concerned authorities are unable to find a solution to this problem and help farmers.
When it comes to environmental disasters, Rodrigues always gets it rough compared to Mauritius. Months prior to the water problems in Mauritius, Rodrigues was already facing a strong drought, which led to a water crisis. By the end of 2022, the island's main reservoirs were already dry. Nowadays, one of the few ways of getting water is through tanker truck, but unfortunately, not everyone can afford this luxury. No sector is spared from this catastrophe. From farming to the hotel industry everyone is being impacted.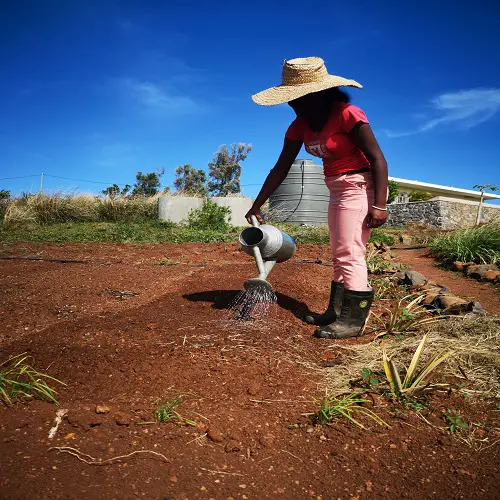 The supply of water is very limited, and alternate methods such as tanker trucks are expensive at Rs 2,500 per delivery. The farmers of Rodrigues claim that the distribution of water in the island has been inconsistent for a long time now, because some are able to afford it while others cannot follow suit. "If there was no water at all, even those who can afford it would be in trouble," they say. And to continue: "Yet the big hotels on the island have unlimited water. How do they do it?"
Full Blur
Many fear that if the current situation does not get better, the inhabitants of Rodrigues will require food aid. According to Louis Pierre a resident of a small farming village of Rivière Banane, every day is a challenge. All of his water sources have been dried up because of the drought, his crops and livestock are slowly being decimated because of the heat. The animals he still have are very weak and will probably make it through January. This situation is incredibly hard to manage for every farmer.

Like many other families affected by the drought, Louis Pierre's situation is worsening day by day. However, he says that the aid promised to farmers remains a total blur. In addition, Francette Gaspard-Pierre-Louis a member of the Opposition, points out the lack of decisions to aid farmers. "What policy to help farmers in these difficult times? Instead of criticizing, come up with solutions! If nothing is done, the inhabitants will not hold out. With crops destroyed, planters are barely able to produce enough to sell on the market. So everything becomes more expensive."

Desalination
Back in August, the Prime Minister revealed that the Mauritius Investment Corporation (MIC) would be investing in Rodrigues in order to improve the water distribution. Initially, the MIC was to grant one billion rupees, for the construction of desalination units. Fast forward five months later, while the population of Rodrigues are struggling, the project is still in its discussion stage and has not even begun. Meanwhile, when it comes to the existing desalination units, it is not going great. First launched in 2017, the desalination project was a glimmer of hope for Rodriguans. However, political decisions have interfered in the proper functioning of this project. During his 2022 – 2027 keynote, the Chief Commissioner Johnson Roussety made it known that there would be a relaunch of the four desalination units in Rodrigues. However, to this day only the desalination unit located in Anse-aux-Anglais has been operational for a short time.
The issue of drinking water supply remains the big issue of the autonomy of Rodrigues. Some houses have gone four months without drinking water. Johnson Roussety announced on Facebook that the regional assembly of Rodrigues made the decision of buying 180,000 liters of bottled water for their distribution to recipients of social assistance and essential services including hospitals, which must make a reserve of drinking water. However, with the problem of boat and supplies delay, what to do? Aware of their situation and that there are no magic solutions to this issue, if there is no rain in the coming weeks and months many believe that an action plan is necessary to increase production, storage capacity, the treatment and distribution of water.