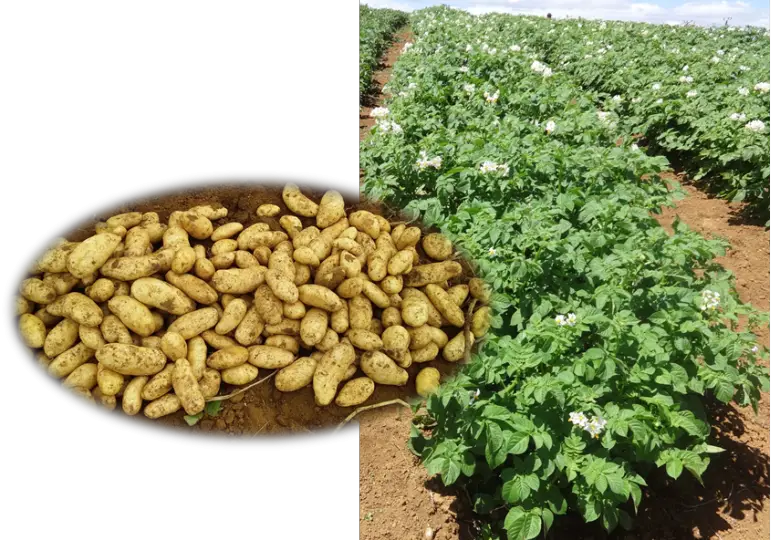 Vigora is a locally developed potato variety from a breeding program jointly led by the Food & Agricultural Research & Extension Institute (FAREI) and the Mauritius Sugar Industry Research Institute (MSIRI).
The variety's distinguishing characteristics include high production potential with long oval-form tubers with cream fresh, reaching from 25 to 30 tonnes per hectare, as well as strong tolerance to late blight disease (often known locally as 'Pala').
In 2018, the cultivar was made available for commercial planting.