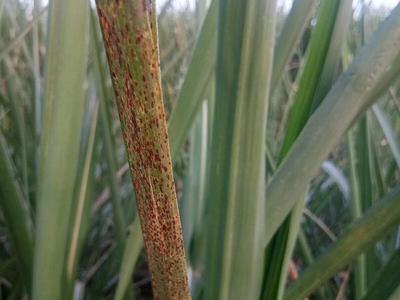 Orange rust, caused by the fungus Puccinia kuehnii, was discovered on six-month-old plants of the non-commercial sugarcane variety M 2705/06 in Réduit on March 27, 2018. Its identity was thus established.
The symptoms were similar in this variety, which was also planted in experiments at Valetta, Rose Belle, and Médine. Wind and wind-blown rain are the carriers of the disease. Warm humid and cool humid conditions favor it.
Read more news and updates at agromoris.