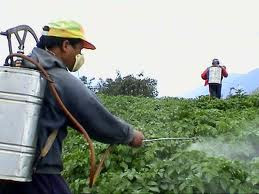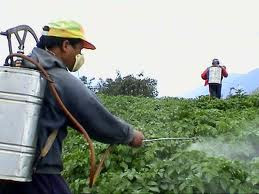 Throughout the years, we have had an over-reliance on the use of pesticides leading to not so healthy fruits and vegetables in our diets. Pesticides is a great way to protect crops from insects and other pests. The use of pesticides has helped improve and increase agricultural productions over the years, rewarding growers with bigger yields of fruits and vegetables. However, the abuse or misuse of these chemical products can lead to increase in health and environmental risks. According to a report by the National Audit Office, pesticide importation has increased over the past five years. In addition, in some cases, the rate used was well above the authorized limit. Unfortunately, this resulted in not so healthy fruits and vegetables in our plates.
Flaws of the Use of Pesticides Act
The Use of Pesticides act was first introduced in 2018. However, it is clear that this law did not end up with the desired outcome. Insufficient training, frequent breakdowns of the test equipment or the low levels of samples for testing are some of the main reasons. The equipment used to perform tests, are sometimes not well adjusted to perform their tasks. In order to reduce the over-reliance of pesticides, alternatives have been explored. For example, Integrated Pest Management (IPM) or organic farming. However, there are no suitable regulatory framework to properly implement and use these methods.
What the law says
The "Use of Pesticide" act has some severe punishments for those who decide to go against it.
Within the act, under section 13, if a person:
I. Makes use of a pesticide other than the specified pesticide
II. Utilizes a pesticide or other product that causes the Maximum Residue Level (MRL) to be surpassed or
III. Is not capable of complying with an improvement notice served under Section 9 (2), is committing a crime and is liable, if a fine is applicable it will not exceed Rs 10,000. In case of a second conviction, the fine will be at least Rs 10,000 and not exceeding Rs 25,000. For future convictions, the culprit shall be fined at least Rs 25,000 and not exceeding Rs 50,000 and risks imprisonment not surpassing one year
103 non-compliant small planters
Planters who do not comply with the law can be summed up by, those whose sample analysis results show residues surpassing the Maximum Residue Level (MRL) and/or those who make use of pesticides and other chemicals which are not allowed by the law. With 12,000 planters, only about 550 were worried about exceeding requirements throughout 2020 and 2021. Even if the number of worried planters is low, non-compliant ones have increased between the years of 2020 and 2021 from 56 to 79.
128 planters fined
In 2020 and 2021, the authorities had samples collected from 550 growers. About 936 samples were collected, after analysis 128 growers received improvement notices, while the other seven disappeared. The reasons why they received those notices is that many of them did not comply with authorized rate of pesticides, or some if not all of their products contained pesticides that were not recommended