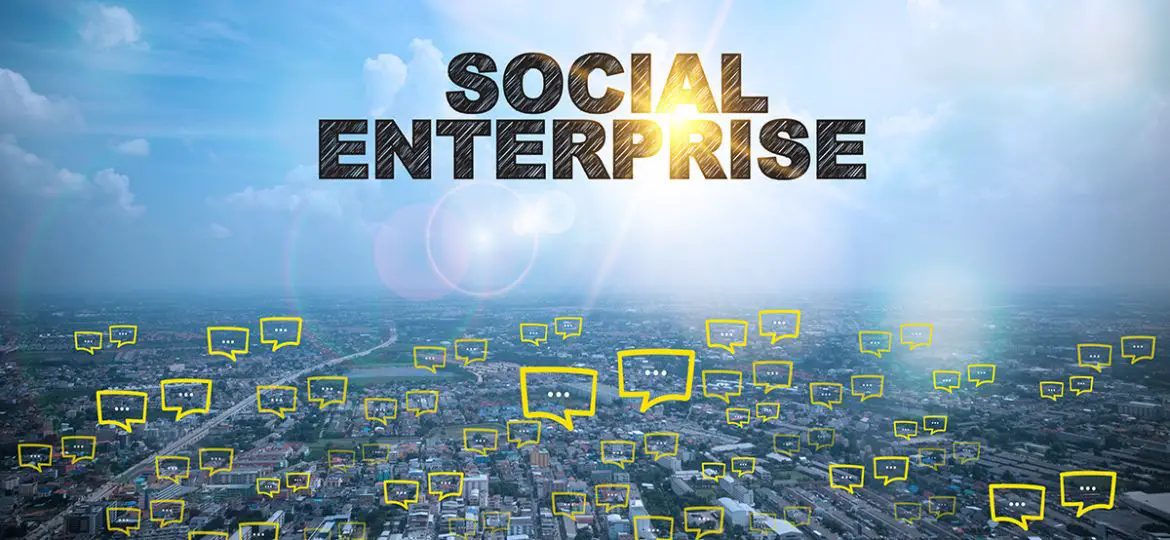 DEFINITION
A Social enterprise can be described as a business which has specific social goals that serve its main objective. Their aim is to make a profit while maximizing societal and environmental benefits. The revenues are mainly used to fund social programs. Concerning the type of people do work there, unemployed people are given preference and in order to raise fund for social enterprise the convenient way is to sell services and goods.
Example of Social enterprise
Here some examples where Social enterprise have been productive in optimizing positive changes.
Warby Parker is an American eyeglass retailer that give a pair of glasses to someone in need for every pair sold.
TOMS Shoes, a California-based retailer, has also agreed to give a pair of shoes for every pair sold.
Radicle provides businesses with training and software tools to help them track and minimize their greenhouse emissions.
Social enterprise vs social entrepreneurship
Social Enterprise concentrates on individuals who use existing business techniques and strategies to come up with solutions to environmental and social concerns. Social entrepreneurs search for innovative ways to bring change, whereas social enterprises form to achieve a business purpose while also addressing societal needs through commercial activities.
Concept of social enterprise
Social enterprises are businesses that help to improve the world. However, making a profit, like traditional companies, but what they're doing with their profits determines them off from each other – reinvesting or donating them to develop positive social change. They can be found in our neighborhoods and on our main streets, ranging from coffee shops and cinemas to pubs and leisure centers, banks, and bus companies. These company help to create jobs and invest their profit into their business or the local community by selling products or services on the market. This enables people to address social issues, improve people's life prospects, provide job opportunities for people who are the most disadvantaged, help communities, and improve the environment.
Social enterprises around the world
With the goal to generate income, to influence positive change in society, social enterprises develop innovative and people-friendly solutions. What distinguishes them from the business world is that their aim is to work for people that are living in extreme poverty and provide a better working environment to them.
The skroll foundation – north america
The Skoll Foundation, founded by Jeff Skoll, the first president of eBay, promotes social enterprises and highlights their work through partnerships with Sundance Institute and NewsHour of Jim Lehrer. Some other social enterprise in the United States is NIKA Water Company and this company sells bottled water across the country and utilizes its profits to bring clean water to the developing world. It invests its entire profit in the activity.
The schwab foundation for social entrepreneurship
The Schwab Foundation for Social Entrepreneurship was founded by Professor Klaus Schwab and his wife to support social innovation. The foundation does not make grants. It discusses social issues and provides platforms at the global and regional level.
Advantage of social enterprise
Marketing and advertising for social enterprises are simple because when a social issue is being discussed with a solution making it easier to obtain the public and media attention
People who work for a social enterprise might feel good about themselves because they recognize that they directly or indirectly profiting everything in a social and responsible way.
Social enterprise benefits the economy by creating jobs and salary
Disadvantage of social enterprise
Social Enterprise must compete in the commercial market, as well as confront the same challenges and risks as all organizations.
Social enterprise implement certain restrictions where it will be allowed to function profitably, generating a portion of its revenue through trading.
Social enterprises provide unique products and ideas to specific communities. Even though communities and consumers are constantly changing, you must keep a close watch on your market. Falling behind can result in your company missing out on opportunities to sell or update your strategy to maintain interest.
Importance of social enterprise
Social enterprises are businesses that are mostly concerned with social or environmental factors. Eventually, social enterprise are more likely to innovate and experiment since they typically designed to fill weaknesses. In current services that cannot be provided by the public or private sectors. They reach socially excluded people by providing volunteer, training and employment opportunities. Socially run companies in neighborhoods help people to develop self-confidence by contributing a sense of local identity. Eventually, social enterprises are determine to retain and invest money in the local economy.
Example of social enterprise in mauritius
Craft Aid (Mauritius) Co.Ltd
Edun
Health Solutions Ltd, Mauritius
Overseas Education Centre (OVEC)
ToughStuff International
Types of social enterprise
Social Enterprises are continuously changing with time as new areas are developing. Regardless of the differences, all types of social enterprises operate while balancing profitability and the accomplishment.
•Trading Enterprise
They differ in size and organizational structure. Their partnership structure allow greater economic strength and resilience when compared with other businesses.
•Financial institution
Credit unions, cooperative banks and revolving loan funds are examples of financial institutions that fall into the social enterprise category. For example, Credit unions are organized so when members deposit funds as customer, they instantly become owners. The company uses the deposited funds to benefit other members. Credit union offer higher saving rates, low interest rates, and focus on helping members rather than making profits. Cooperative banks are criticized for eroding their principles by allowing non-members to use their services. Regardless the fact that many are bought and sold on public stock exchanges. They also collect donations through public stock markets, setting up a separate class of shareholders who compete with cooperative members for control of the company.
•Community organization
Community organizations are licensed social enterprises such as community enterprises, community centers, housing cooperatives, community interest organizations, smaller stores, and sports clubs. They are usually subscription organizations that exist for a specific purpose and exchange commercially with the aim of investing money profits back into the community. The membership is often quite huge, and the people support the organization 's objectives.
•Non-governmental organization (ngos) and charities
NGOs and charities work on both small and large scale, and generally founded to support a specific social, environmental, or political goal. Profits are used to further the organization's environmental or social goals, or to pay these people which provide services for free to groups of people.
SUCCESS STORIES OF SOCIAL ENTREPRISE
•The big issue
Founded in 1991 by Gordon Roddick and A. John Bird as a response to the homelessness problem in London, rapidly expanded into the most recognized publishing brands in the UK, with an impact felt all over the world.
The Big Issue's goal as a social enterprise is to help the homeless achieve economic empowerment by pushing them to sell copies of the magazine, and to help them try to integrate communities by providing them with health care, housing, bank accounts, and even passports. The Big Issue has sold over 200 million copies to date.
The Big Issue Website:https://www.bigissue.com/
•TOMS
TOMS is a clothing company that has a simple but effective way of creating change: buy one of their shoes and they will donate a pair to a poor child in a third-world country… and it works like magic!
TOMS was founded in 2006 by Blake Mycoskie, one of the founders of the one-for-one model, which has now been adopted by other social entrepreneurs like the Two Degrees Food Company and Warby Parker. In addition, they contribute a third of their profits to grassroots attempts to solve community problems. They've given 95 million pairs of shoes and $6.5 million in impact grants so far.
TOMS website: https://www.toms.com/
•Grameen bank
On paper, the Grameen Bank's business model is completely irrational. A bank that makes loans with no guarantee required.
Even so, the Grameen Bank has been in operation since 1983 and it has consistently confirmed healthy net incomes in excess of $10 million.
The Grameen Business was established by Bangladeshi social entrepreneur Muhammad Yunus with the objective of bringing basic banking services to the poor, and it's been a massive success. Yunus' work has earned him a Nobel Prize, but we think that his true satisfaction comes from knowing that he has given over 12,000,000 people the opportunity to live their dreams.
Grameen Bank Website: https://grameenbank.org/introduction/
10 MOST SUCCESSFUL SOCIAL ENTREPRENEUR
Bill Drayton
Rachel Brathen
Shiza Shahid
Blake Mycoskie
Scott Harisson
Muhammad Yunus
Jeffrey Hollender
Xavier Helgesen, Christopher "Kreece" Fuchs, and Jeff Kurtzman
Marce Koska
Sanjit "Bunker"Roy
Sources
https://www.investopedia.com/terms/s/social-enterprise.asp
https://www.managementstudyguide.com/social-enterprises-in-world.htm
https://www.socialenterprise.org.uk/what-is-it-all-about/
https://honestproscons.com/social-enterprise-advantages-and-disadvantages/
https://corporatefinanceinstitute.com/resources/knowledge/other/social-enterprise/
https://www.trickleout.net/index.php/directory-pilot/Mauritius_/social-enterprise
https://www.investopedia.com/articles/investing/092515/10-most-successful-social-entrepreneurs.asp
https://www.britishcouncil.org/society/social-enterprise/success-stories/social-enterprise-coach-tours-south-korea
https://www.managementstudyguide.com/social-enterprises-in-world.htm
https://www.socialenterprise.org.uk/what-is-it-all-about/
Access Date : July 2022