Food crops have benefited from the recent rains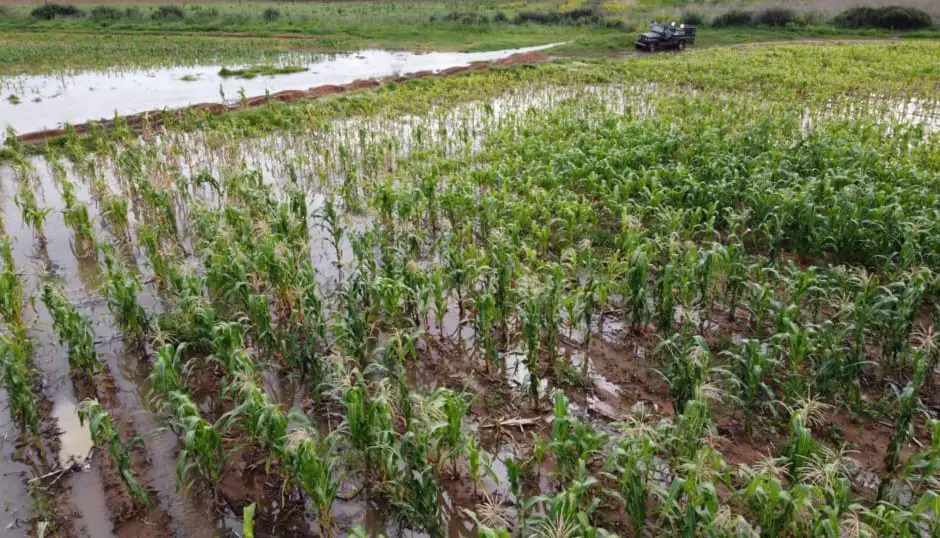 Vegetable producers have experienced some relief as a result of the recent modest rains. The latter, however, are afraid of the heavy rains that may hit the nation in the upcoming days and weeks.
According to Kreepalloo Sunghoon, the recent moderate rainfall have been generally advantageous for the vegetable plants. Planters who had temporarily stopped their production owing to the drought will seize the opportunity to recommence their activities if it rains substantially for another week.
However, he says, crops that have managed to withstand the drought might be impacted by an unexpected arrival of a lot of water. Many immature shoots would rot, and the quality of the vegetables would deteriorate.
Farmers are dreading the worst due to the potential for severe rainfall between the end of January and March. Kreepalloo Sunghoon notes that around this time each year, they incur significant financial losses. Enormous quantities of vegetables and seeds are negatively impacted, and fertilizers are significantly diluted by water. "Occasionally, the damage is so severe that you have to start over. Not to add that fungus and other pests harm plantations more during the wet season.
VEGETABLE PRICES
This is why during this period, vegetable prices are very high and the authorities are forced to import certain vegetables to make up for a shortage on the market. "These are recurring problems for which the authorities should have found solutions a long time ago," said the secretary of the Small Planters Association. First, he thinks that new regulations should be introduced. Protect consumers against price gouging during this second part of the summer. "As  said, vegetables are sold at far too high a price on the market compared to the purchase price paid to growers. »
Water dilution of fertilizers, as well as significant damage. Sometimes the damage is such that you have to start over again. He also stresses the need for a ministry-level observatory to better oversee Mauritius' agricultural production. Particularly in trying times as such a body would ensure that production remained steady throughout the year and that prices remain competitive in the market.
Additionally, Kreepalloo Sunghoon urges the government to give planters who want to use greenhouses additional facilities. He also thinks that by giving them access to contemporary production methods. More young people should be encouraged to work in this field. Finally, he requests that the government take action to  to provide the country with modern warehouses for the conservation of vegetables.
Other farmers voiced the need for the Belle-Rive auction to begin operations as soon as possible. This will promote vegetable prices might be better managed. They also want Mauritius to have factories for processing vegetables.