Introduction 
An e-commerce platform is a software application that allows both the seller and the customer to participate. In general, a consumer must be able to use an e-commerce platform to find things, shop around with a basket, and then check out.
Jumia, TakeAlot, Kilimall, Konga, Bidorbuy are among the top five e-commerce platform in Africa.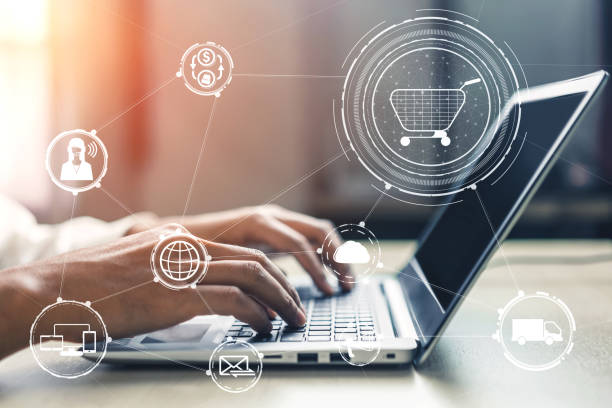 Jumia is setting the way of African e-commerce platforms with its goal statement and attitude of uniting African customers and entrepreneurs to do better business together.
The company is building a platform that connects small, medium, and large African businesses with their target markets, resulting in a new-age ecosystem that eliminates the middleman.
Since its inception in Nigeria in 2012, the site has established a presence in over 23 African nations, with a network of over half a million vendors. Jumia has built a solid reputation as a one-stop shop for products and services in the retail, food and hospitality, talent recruiting, concierge, and hotel and catering businesses. Jumia has been upskilling and assisting many Africans who are skilled in fields such as engineering, IT, online marketing, and web development, in addition to serving the needs of consumers and businesses.
Delivery Methods
Below there are the delivery methods that Jumia provides.
Door Delivery: The time it takes for one of the delivery associates of Jumia to make a first attempt to deliver to you begins the day you place your order.  Delivery will be attempted twice over the course of five days (7 a.m. to 5.30 p.m.), after which the item will be canceled.
Pickup Stations: The delivery time begins when you make your order and ends when you receive the first SMS instructing you to pick up your order at our pickup station. Please be aware that some mobile customers may not be able to receive text messages. If you do not pick up your product within five days, it will be terminated.
Jumia Express: Products are stored in the Jumia Warehouse which ensures they are shipped quicker. 
Standard Shipping: Products are held in stock with sellers and shipped once received at Jumia's warehouse.
Shipped From Overseas: Products are shipped from overseas. 
Nigerian Postal Service: The Nigerian Postal Service is a new shipping option for Jumia Global merchandise, which is delivered by local postal carriers.
Payment Methods
Payments can be made using visa, Verve or Master Cards.
Items on Jumia Global are prepaid only . You can pay using Jumia pay or web pay with your naira debit / credit card.
Selected Jumia Global items in the warehouse under Jumia express are eligible for Cash on Delivery.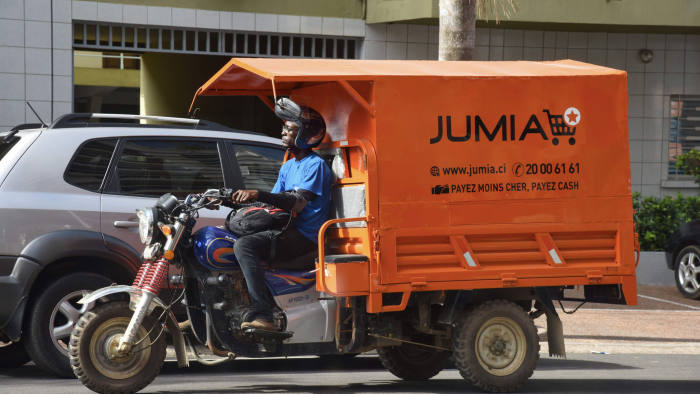 Takealot, based in South Africa, is the go-to online retailer for shoppers looking for a simple and convenient online shopping experience. The site, which was founded in 2002, has been operational for more than a decade. Its large catalog and range of leisure offerings give it a distinct advantage. Customers can purchase a variety of items, including books, games, computers, and televisions.
Takealot is an e-commerce success story in part because it aims to present its clients with the most up-to-date product specifications and the most recent products on the market.
Takealot received a huge investment of over $69 million from Naspers, one of Africa's largest digital companies, in April 2017. This came after Tiger Global Management, a private equity firm, invested $100 million in the internet shop in 2014. Takealot is owned by Naspers, which has a 53.5% share, while Tiger Global has a 34.5% stake.
Delivery Methods
Courier delivery to your door
 Collect from a Takealot pickup Point
Payment methods
Payment can be made via:
Credit & Debit Card
Maestro & Visa Electron
Ozow: EFT with Ozow enables you to make EFT payments that clear immediately. ABSA, Capitec, FNB, Nedbank, Standard Bank and Investec are supported.
PayFast: EFT with PayFast enables you to make instant EFT payments that clear immediately. FNB, Nedbank, Standard Bank & Investec are supported.
COD (Cash on Delivery): Offered as a payment option for certain orders, delivered within certain geographical areas, and on select products based on value. Only cash payments are accepted. No card or digital payment facilities are available at this time.
eBucks
Discovery Miles
Mobicred: Online credit facility that allows you to pay in monthly instalments.
Nedbank Personal Loan: Online credit offer that allows you to pay in monthly instalments. No Nedbank bank account is required to qualify.
NSFAS Wallet | Celbux eVoucher
MasterPass by MasterCard
Kilimall, Kenya's biggest online shopping mall, is a relative newcomer to the e-commerce market, but it has already made an international footprint since its introduction in 2014. The site, which is now operating in additional countries such as Nigeria and Uganda, has a growing retail customer base.
Kilimall is recognized for selling electronics such as phones, computers, and gadgets, with top brands such as Samsung, Huawei, Lenovo, and Phillips on the shelves. Other things available on the site include household appliances, clothing, books, health and beauty products, and more. Consumers will find it appealing because all of its services come with a 7-day free return policy on their premium line of goods.
delivery Methods 
Pick-Up Stations Delivery: Kilimall distributes orders to pick-up stations across the country and charges delivery costs based on the location and type of delivery.
Rider/Door Delivery: Kilimall does rider delivery in more than 230 towns in Africa. And they are also planning to extend to countrywide as fast as possible.
Shipped From Kilimall (FBK): FBK means Shipped from Kilimall (an orange lighting icon). Items marked with this type are kept at Kilimall local warehouse in your nation. These items will be shipped from the Kilimall local warehouse and delivered within 2-6 business days.
Kilimall Local (DS): DS means Shipped by Local Seller (a green navigation icon). The goods shipped in this type are stored in the warehouses of kilimall's local merchants in a number of towns and locations throughout your country. As a result, shipment takes a little longer, usually 3-9 working days, depending on the distance from the warehouse to your house.
Shipped From Overseas (GS): GS stands for global shipping, means Shipped from overseas/global (a purple airplane tab). Kilimall international sellers' oversea warehouses are located all over the world, and products labelled with this type are kept there. Products are shipped across the border by air or by ship from oversea warehouses. As a result, shipment takes more time than the other two modes of delivery, typically 14-33 business days.
Payment Methods 
You can make payments at Kilimall via: 
Kilimall Account(wallet): You can make payments through Kilimall wallet to save transaction fees every time.
M-pesa
Online Payments Methods: It includes online payments via Airtel Money, Equity Bank, visa, MasterCard and Debit cards.
Lipa Polepole: Lipa polepole is a kilimall payment service that allows customers to pay for the same item at different times, such as half in the morning and half in the afternoon, or have someone else pay for your order. You can also pay for the same order using various phone numbers.
Since its humble beginnings in 2012 as a Lagos-only e-commerce site specializing in baby and beauty care, Konga has come a long way. The online platform has grown into a prominent online retailer known as "Africa's Amazon." Konga partnered with prominent Nigerian banks in 2015 to introduce KongaPay, a secure and convenient online payment mechanism designed to address Africa's lack of trust in online payments.
The online marketplace was one of the first in Africa to develop a payment system that was integrated with international banks – an invention that used a click system to minimize the need for sensitive information to be shared during payments.
Konga is currently a big player in the e-commerce industry, thanks to Naspers, a South African media giant. Naspers, which owns a 50% share in Konga, invested $50 million in the online store in 2014.
DElivery methods 
Kos Delivery Courier: KOS Delivery Courier handles the majority of Konga deliveries. Its recommended sellers have the choice of using other trustworthy carriers or delivering your purchase to you directly as a marketplace.
Konga.com doesn't deliver items internationally.
payment methods 
Payments at Konga can be made via:
KongaPay
Wallet
Verve
Mastercard
Visa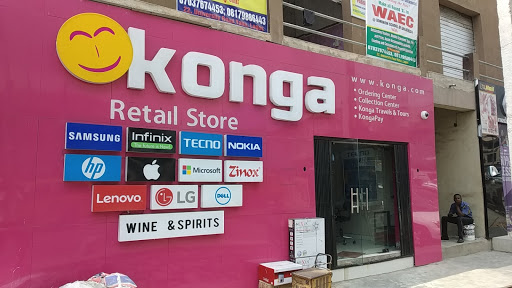 Bidorbuy, based in South Africa, is one of the continent's oldest online marketplaces, having been founded in 1999. The site is unique in that purchasers can not only buy what they want, but they can also place bids on things, thereby acting as an online auction. The website serves as a marketplace for buyers and sellers to conduct business. Pre-owned items, such as antiques and collectibles, are among the most popular on Bidorbuy, accounting for 40% of all sales. Other items that people choose to buy used are high-end DSLR cameras and lenses, laptops, novels, and video games.
Bidorbuy has acquired a number of South African web firms throughout the years. Popular websites such as Jobs.co.za, an online job board, and uAfrica.com, an e-commerce corporation, are among them.
Payment methods 
BidorBuy provides the following payment methods:
bobPay-EFT Payments
bobBucks
Discovery Miles
Mobicred
Payflex
Snapscan
Zapper
Masterpass
SCode
PayPal
Escrow Service
sellers and buyers – Bidorbuy 
Sellers:
Only people living in South Africa can register as a seller on bidorbuy website. To be able to become a seller on bidorbuy website, you must have a valid South African identity document.
Buyers: 
Anyone from any country can register on bidorbuy as a buyer. After successfully register as a buyer on the website, you will be able to buy items found on the website.