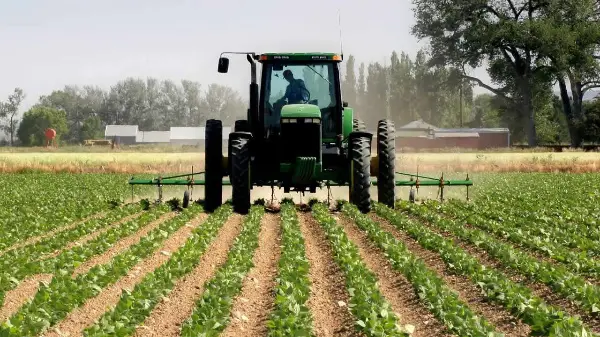 Outlook 2022: A drastic change in the agricultural industry is required.
There will be many difficulties for the agricultural industry in the coming year. Planters are pleading with the government to take appropriate action quickly for this reason.
In the agricultural industry this new year, adaptability, communication, training, and upgrading will be the buzzwords. The obstacles in 2022 will be numerous, all players agree. They contend that this is why the government must assist them. 
We have already issued a warning about the impending scarcity of some veggies. According to Vivek Bhujun, director of Fresh Veggie Ltd., the production prices, which have risen, and the scarcity of materials on the market are in doubt. He asserts that greater pricing will necessarily follow from this circumstance. This sector will undoubtedly die, increasing our dependence on imported veggies, he says, if new policies are not developed and we do not receive the required backing from the government. He believes that since they will have to invest a lot of money for little return, new entrants to the industry won't be able to exist for very long. 
The prices of regional fruits and vegetables change depending on supply and demand, says Shemida Ramdewar-Emrith, head of the Vegetables & Fruits Auctioneers Association. It is not without consequence that the cost of fertilizers and treatments for insects, illnesses, and pests has climbed significantly. "The production is currently performing well, but this may not continue. We work to maintain optimism while maintaining reality, she continued. 
According to Jacqueline Sauzier, Secretary General of the Mauritius Chamber of Agriculture, the agricultural industry is required to go through a long-term transition due to the effects of climate change, the pandemic, as well as the difficulties of importing in some situations. Being able to adjust to shifting economic and environmental situations is one of the fundamental requirements for becoming more productive and efficient. Since we are geographically isolated and so more susceptible to significant fluctuations brought on by climate change, the climate will continue to be one of our key concerns.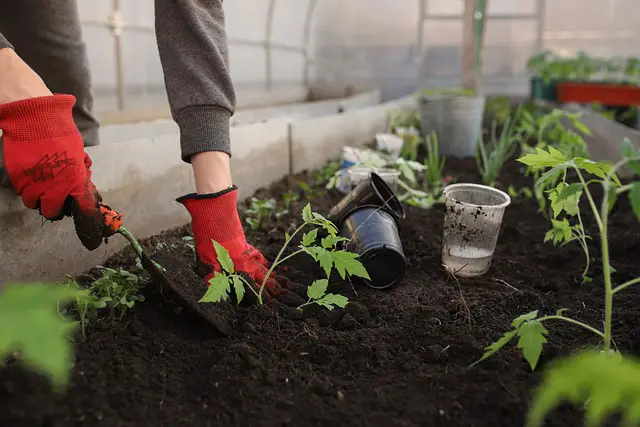 She will not budge, thus urgent adaption steps must be taken. She contends that the industry must alter its way of production and include sustainability standards into its farming practices. 
Particularly since certain nations have closed their borders and the cost of imported goods has increased, Mauritanians have reevaluated their consumption patterns and turned back to regional and seasonal foods. She notes that some producers have switched to a more consumer-focused marketing strategy. Jacqueline Sauzier contends that a framework must be established in order for each stakeholder to understand where they fit into the overall manufacturing process. To ensure that local production serves as much as possible as raw materials for agri-food processing, this will entail production planning as well as the creation of a place for communication and collaboration between the parties involved. In 2022, Jacqueline Sauzier is certain that training will play a significant role. She believes that the farmer's profession needs to be revalued.
According to Khoushbou Singh Sewraj, project coordinator at the FALCON Association and secretary of the Falcon Young Farmers, projects emphasizing local food processing and young farmers' empowerment are in line with the goals of the government. She claims that this will strengthen the country's agriculture.
A total of 3,182 hectares of land planted with food crops were harvested in the first half of 2021, up from 2,981 hectares in 2020, or a 6.7% increase. Production went from 31,120 tons to 37,193 tons, an increase of 19.5%.
Sugar industry: fundamental adjustments are expected.
A total of 38,081 tons of sugarcane and 4,401 tons of sugar were harvested from an area of about 511 hectares in June 2021. According to Statistics Mauritius, 5,082 tonnes of sugar and 37,104 tonnes of sugar cane were gathered from an area of 467 hectares in 2020. 
These numbers highlight the significance of increasing sugar production by cultivating new crops. Salil Roy, head of the Planters' Reform Association, notes that some measures are not being implemented on time despite the fact that he supports the government's help plan. He claims that in order to revive the industry in 2022, it is crucial to concentrate on structural reforms, conduct laboratory studies on cane output, and deal with the issue of an aging workforce. 
Salil Roy suggests another approach: "We must cease politicizing institutions and offer fresh graduates the opportunity to breathe new life into the industry.