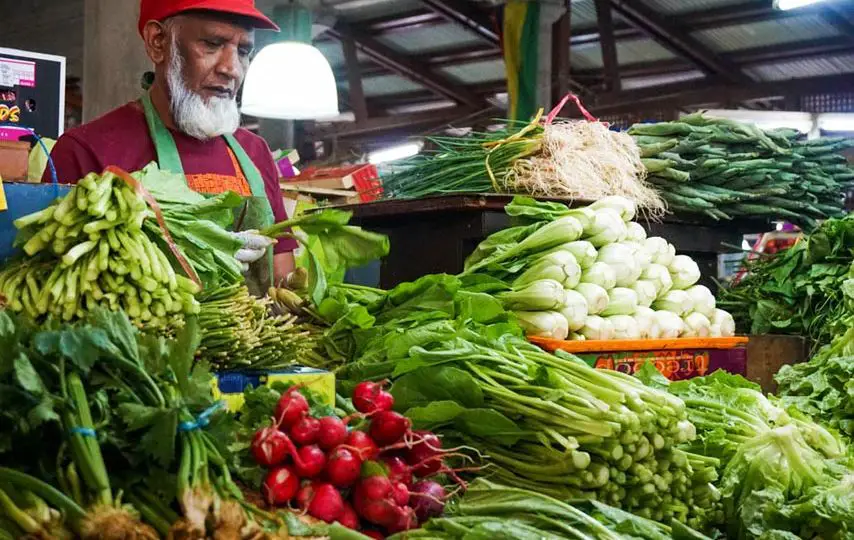 During this end of year, spending more money to purchase certain vegetables will be a must. Luckily, others remain accessible to consumers.
Sandesh Imrit, a market gardener at the market of Port-Louis: "Towards an increase in sales after Christmas"
A slow down in sales for vegetables can be seen at the moment, says Sandesh Imrit. "Because of the Christmas and New Years rush. Consumers have focused more on buying gifts instead of vegetables", he says. How will prices evolve in the upcoming days?. "If the drought keeps affecting production as it is. Multiple vegetables will go up in price, like carrots, peppers, 'pomme d'amour' ", states our interlocutor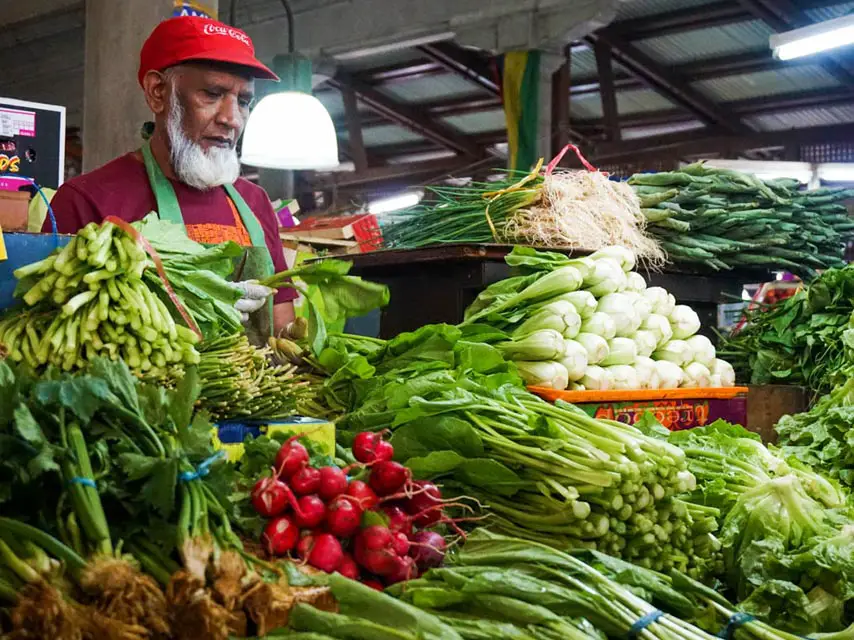 "Prices will remain affordable", Iran Ramjane, vegetable grower in Triolet
"Despite the effects of the drought, production is still doing well. We are not experiencing any major issues with water supply", reassures Iran Ramjane. However, some vegetables will be hard to come by. Because they are out of season like lalos and cauliflowers among others. "The price for these vegetables will keep on staying high. But as for others, they will still be accessible".
The president of the Market Traders Association, Isoop Soobadar: "Vegetable sales are experiencing a fall of over 50%"
The drought currently present throughout the country is hitting vegetable sellers hard. Isoop Soobadar state that with the lack of sufficient volume of vegetables on the market. Overall sales have fallen by more than 50%. And it looks like the situation will get worse during the upcoming days.
He explains that the price of some vegetables have gone up at auctions. Because of that, sellers decide to raise their retail prices. A practice that consumers do not appreciate. Isoop Soobadar says that, it is understandable why consumers are not pleased. Because of the high prices for other commodities in supermarkets. And now the rise of vegetable prices it is not an easy situation.
Isoop Soobadar stated that carrots are being sold between Rs 15 and Rs 20 per pound at auctions. While small cabbage oscillates between Rs 25 and Rs 40 per unit. Hence resulting in an increase of prices of these vegetables on the market. As for the "pomme d'amour", their price still remain stable (Rs 35 to Rs 40 for 500 g retail). Due to the fact that they do not consume too much water. "However if it rains, there is a risk for them to be affected and then turn more expensive", warns the minister.
In addition, he also suggested that a lack of rain, could lead to some vegetables such as cucumbers and fine vegetables to become increasingly rare for consumers.