Agriculture is luring professionals: the grass is greener once more.
Since the beginning of time, the Mauritian economy has been mostly supported by the agricultural industry. But starting in the late 1980s, agriculture's contribution started to fall, from 16% to 6%. Less attention was being shown by younger generations. There aren't many specialists exploring this topic in the 21st century.
Swatantrenand Motah, a freelance consultant, explains why the younger generation has shied away from this industry. He claims that the causes can be found in Mauritian culture. "In our society, we frequently copy our neighbors. For instance, why can't I be a doctor or a lawyer like my neighbor's family members? Statistics show that the youngest worker in this industry is at least 45 years old, which helps to understand the issue.
He claims that the community of planters works arduously to earn enough money to send their kids to college so they might have a better future. "Everyone is eager to get a certificate, a diploma, or a degree in our current educational system, which is a trend. These will provide them with greater employment opportunities.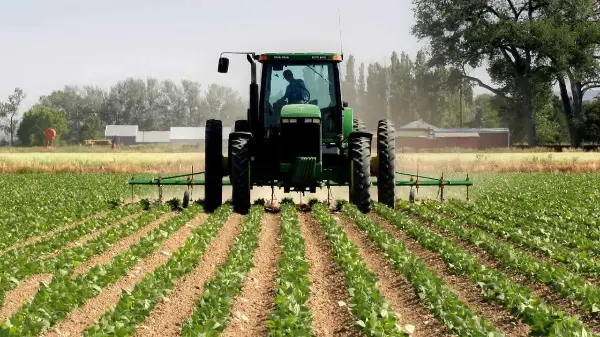 He also thinks that just a small number of individuals are interested because tiny planters have a hard time finding land for agricultural expansion. "The private sector, which owns hectares of land, switched from growing sugarcane to growing large quantities of vegetables. They have everything—land, cutting-edge technology, water resources, etc. They manufacture for their own needs, one after the other, therefore they require these foodstuffs for their motels. Another excellent example is the tea industry, which has changed hands and is currently controlled by China.
The consultant emphasizes that innovation can be a production method. "There is a demand for a range of the manufactured basics. We pay the price of innovation during the production process. Innovation needs to follow consumer demand. We do generate high-quality products that will please our clients when we innovate. Although we must do it in accordance with cost, at a price that everyone can pay, this quality that everyone seeks.
Regarding the organic items, he says, "labeling a product BIO does not mean that the product is indeed BIO. The process of producing BIO is complicated. We have set global standards that require meticulous analysis of the goods. When chemical element levels in products fall within the established limitations, they are considered safe. Chemical components can be found in nature in a variety of forms, including in the soil, the air, and the water. To speed up growth, we humans add these elements in excess, which is against nature.
He says that in order to remodel the industry, we must switch from traditional practices to contemporary demands. "Our current generation seeks accessibility that is quick and simple. Facilities are sought after by people. It is imperative to produce quality at all costs and to provide the essentials in a specific state that is ready for usage. Furthermore, as long as it is affordable, pricing is not really an issue. Nowadays, people place a high value on health, thus the product must reflect this by using fewer pesticides and artificial fertilizers. We need healthy products that are real, not false ones with just a label, that are staples of bioproduction.