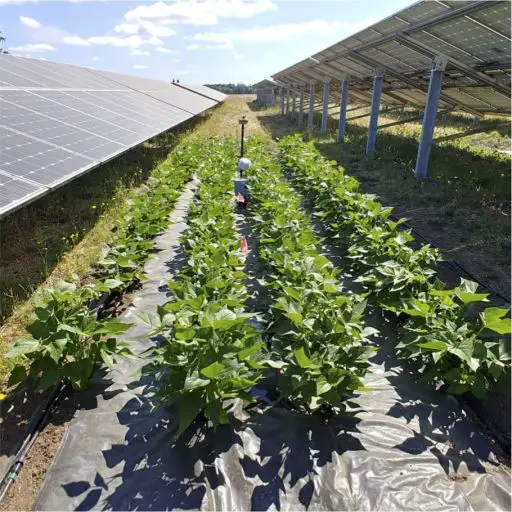 Induction
According to the International Energy Agency's (IEA) most recent World Energy Report, the cost of producing solar power has reached an all-time low.
Solar modules are appealing for many applications because of their versatility and varied uses. On rooftops, in fields, and in lakes, they are already present. Additionally, engineers are always developing fresh ideas.
Space-saving PV modules enable electricity to be produced on agricultural land
In the town of Donaueschingen, in the state of Baden-Württemberg, a tractor slowly goes through a field with its mower deployed. It maneuvers between two lengthy rows of parallel metal stands with extreme precision, cutting the grass up to a few centimeters from the rods buried in the ground. Rectangular modules with a glass face are stacked in pairs and attached to the metal poles.
The 14 acre field is the first to be used to generate electricity for both commercial and agricultural purposes. This uses a novel installation method developed by German PV supplier Next2Sun, which installed roughly 11,000 solar modules on 5,800 rows of supports. These PV panels take up extremely little area because they stand on end, unlike traditional arrays.They also contain bifacial solar cells, which may produce power on both their front and rear surfaces.
Electricity for 1,400 homes
The marriage of agriculture with solar power was used as a very creative way to make up for the Donaueschingen-Aasen solar farm's lack of space.
The system can generate enough green electricity to power 1,400 homes at its peak output of 4.1 megawatts (MWp). Between the modules, more than 90% of the area is still suitable for arable farming. They allow ample space for flowering plants, which improve the quality of the agricultural land, in the thin strips beneath them.
In addition to resolving the space issue, the idea offers farmers who own the property lease money for as long as the solar farm uses their field. These leasehold contracts typically last 30 years. There are various different proprietors of the land in Donaueschingen, including a few farmers who are still able to work their land.
Higher yields at higher prices
Investors paid a hefty price for these systems, though. Currently, bifacial solar modules are more expensive than south-facing conventional versions. PV cells with a single energy-harvesting side typically cost 500 euros per kilowatt (kW), while bifacial PV cells cost 600 euros per kW. Higher yields, which experts estimate could result in as much as 15% more electricity, are promised in exchange by the latter. The company won a solar award from EnergieAgentur.
NRW and the European Association for Renewable Energy (Eurosolar) in the summer of 2020.According to Managing Director Sascha Krause-Tünker, "We think agri-PV will be essential to the success of Germany's energy transition." In order to test the idea, Next2Sun set up a 2 MWp prototype plant in the Saarland region of Eppelborn's Dirmingen.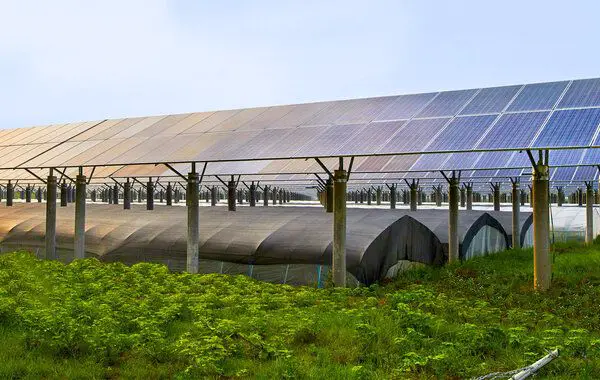 Further projects planned
Christian Mayer, project engineer at Next2Sun, claims that there is a lot of interest in this German innovation both domestically and internationally: "We have a lot of projects in the works." Numerous queries have been made across the nation, and joint projects are already active in Austria, Switzerland, Poland, and France. Additional projects are expected to launch in Scandinavia, Italy, and the USA. The start-project up's planner states, "We anticipate strong growth and are currently constructing the domestic and international frameworks for this.
Despite the company's assertions that interested parties are lining up, administrative obstacles still need to be overcome. This is due to the fact that the EU has temporarily stopped providing subsidies for fields that have solar modules, even though almost the entire region may still be farmed.
Furthermore, according to Christian Mayer, many municipalities still find it challenging to include solar power installations in their land use plans. The sustainable management expert continues, "It would require a paradigm shift in land designation, keeping to the premise of allowing for PV systems wherever they may be best integrated in agricultural and environmental land management.