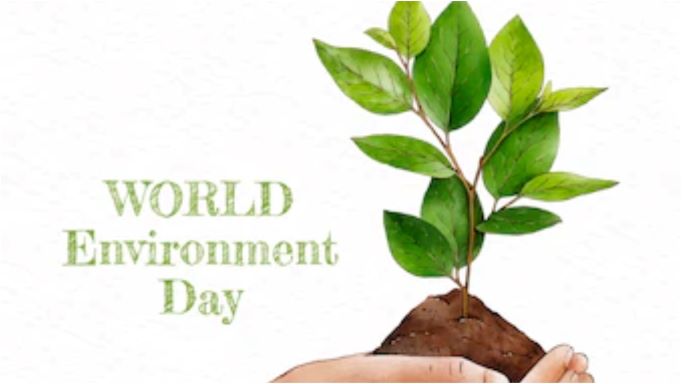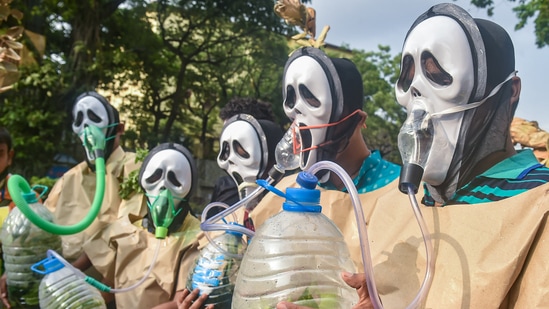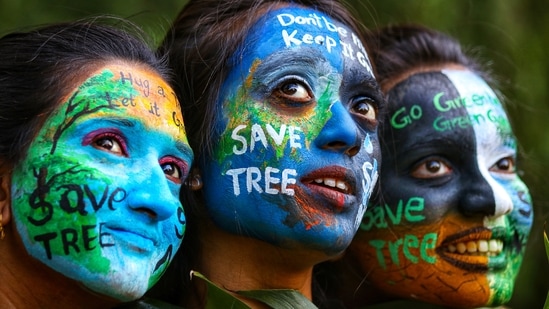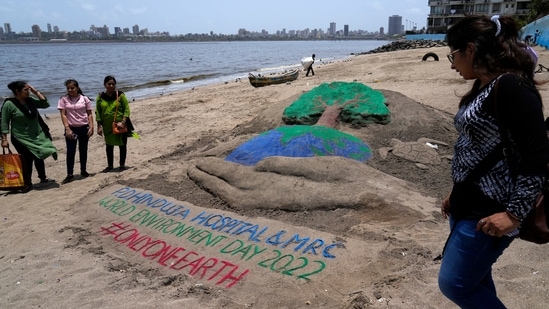 activities that India did for world environment day 2022
On June 5,
World Environment Day
is commemorated to encourage everyone to take action to safeguard the environment. The theme for this year is 'Only One Earth.'
On the eve of World Environment Day, in Nagpur, girls paint their faces with the message of environmental preservation.
At Harding Theological College, Tura, in the West Garo Hills of Meghalaya, students hold seed balls at the launch of a 'Seed Ball Initiative' .
In Kolkata,  people with disabilities engage in an awareness campaign to safeguard rivers. 
RK Jain, the managing director of the Dedicated Freight Corridor Corporation of India, leads a tree-planting exercise at the corporation's offices in New Delhi on the eve of World Environment Day.
A sand art was made for the occasion of World Environment Day on Mumbai beach.
At a rally led by Kolkata mayor Firhad Hakim, individuals dressed in traditional attire participate.
Concert for climate, sweden
A concert in Stockholm will bring together musicians from around the world to promote awareness about the essential need to eliminate deforestation by 2030 and protect human and environmental health. Since its inception in 2008, UN-REDD, an information and advise platform on forest solutions to the climate problem, has helped in reducing forest emissions equivalent to those produced by 150 million cars per year, and has channeled and mobilized over US$1 billion.
In   the evening  Julian Marley and Julian Lennon will perform at the concert. Lennon has released a new song in support of his fundraising efforts for indigenous, environmental, and humanitarian programs, as well as clean water access.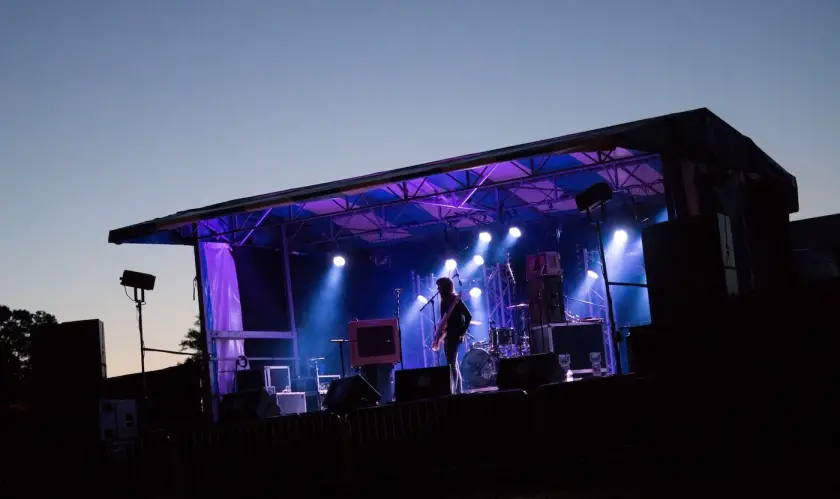 Cyclothon, India 
A cyclothon will be held in Mumbai by the Bhamla Foundation, a volunteer-driven non-governmental organization, to promote greener modes of transportation. The Indian city's transportation systems rely heavily on fossil fuels, adding to air pollution, which is the world's leading environmental danger to public health. According to UNEP partner IQAir, air pollution caused 14,000 deaths and $2 billion in economic damages in Mumbai last year.
According to UNEP data, nine out of ten people worldwide breathe contaminated air, which causes one out of every nine fatalities. The cyclothon, which covered a 10-kilometer track, provided a forum for thousands of cyclists and environmentalists to promote net-zero emissions.
Electric motorcycle tour, egypt 
Ali Abdo, a sustainability and environmental activist who advocates for further electric vehicle development. He holds the Guinness World Record for the most distance traveled on an electric motorcycle in 24 hours: 919.87 km in 2021. He will ride his electric motorcycle across Egyptian cities along the Nile River ahead of World Environment Day to visit students and government leaders. And he will also deliver presentations on the effects of the climate issue.
More than 50 low- and middle-income nations benefit from UNEP's Global Electric Mobility Program, which helps them transition from fossil fuel to electric cars. This expands on the Partnership for Clean Fuels and Vehicles' efforts, which culminated in the termination of leaded fuel production last year following a 20-year campaign.
e-waste collection campaign, romania 
The Green Project has given free electronic waste collection and set up community drop-off stations throughout Maramureș County in the month leading up to World Environment Day.
The corporation increased awareness about the necessity of efficient e-waste recycling and the need to embrace a circular economy model with extra incentives, including a lottery. The UNEP's programs promote chemical and pollution management, as well as circularity (the technique of reducing new resource inputs by recycling items).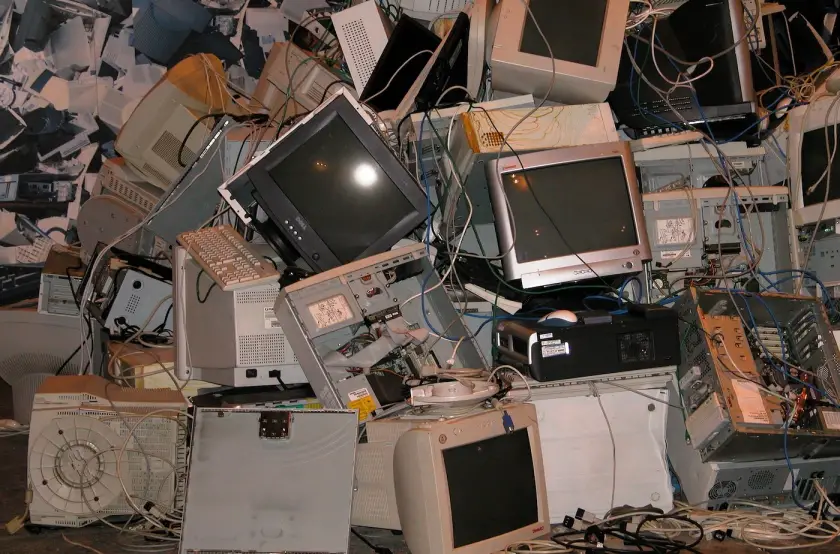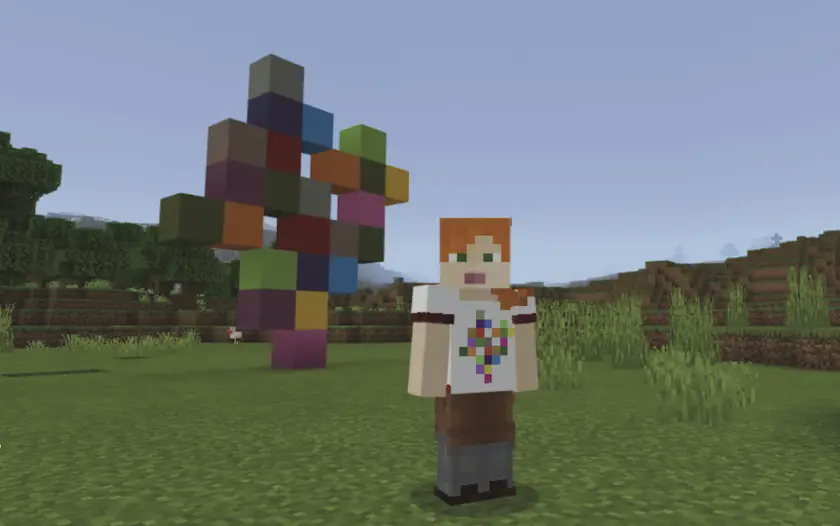 minecraft sustainable design competition, Australia 
Twenty-four school pupils in Queanbeyan–Palerang, New South Wales, are reimagining their local town and incorporating sustainable living components to reflect the idea of living in harmony with nature, using the popular video game Minecraft. At a Queanbeyan–Palerang Regional Council public screening ceremony, the young people aged 5–17 shared their creations with commentary from their makers detailing how they reflected the World Environment Day subject. Expanded green spaces with abundance of trees and flowers, communal gardens for fresh produce, and buildings with solar panels were among them.
Over one million trees have been planted as a result of the UNEP-facilitated Playing for the Planet Alliance, which has also engaged 130 million gamers on environmental issues. The alliance's 43 members and associates have pledged to include environmental themes in games and embrace a collective shift to green energy, among other objectives.