A new agro-processing unit started operating at Mapou Model Farm, Food And Agricultural Research and Extension Institute (FAREI). On the 18th of September 2021, Mr Maneesh Gobin, actual Minister of Agro-Industry and Food Security, inaugurated this new unit.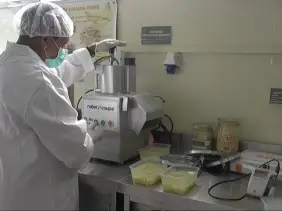 Objective
The main objective is to promote self-sufficiency of processed products.
Moreover we should note that Mauritius imports around 40,000 tons of processed food per year. This project will eventually help cut down the dependence of Mauritius over those imported products. 
 Mr Maneesh Gobin also stated that the Mapou model Farm will as a school. It will offer training to agro-processors so that they can test and develop their products. Later on,those agro-processors will be starting their own agro-business.
0