Add Your Heading Text Here
16th National Rice Technology Forum focuses on ramping up local rice production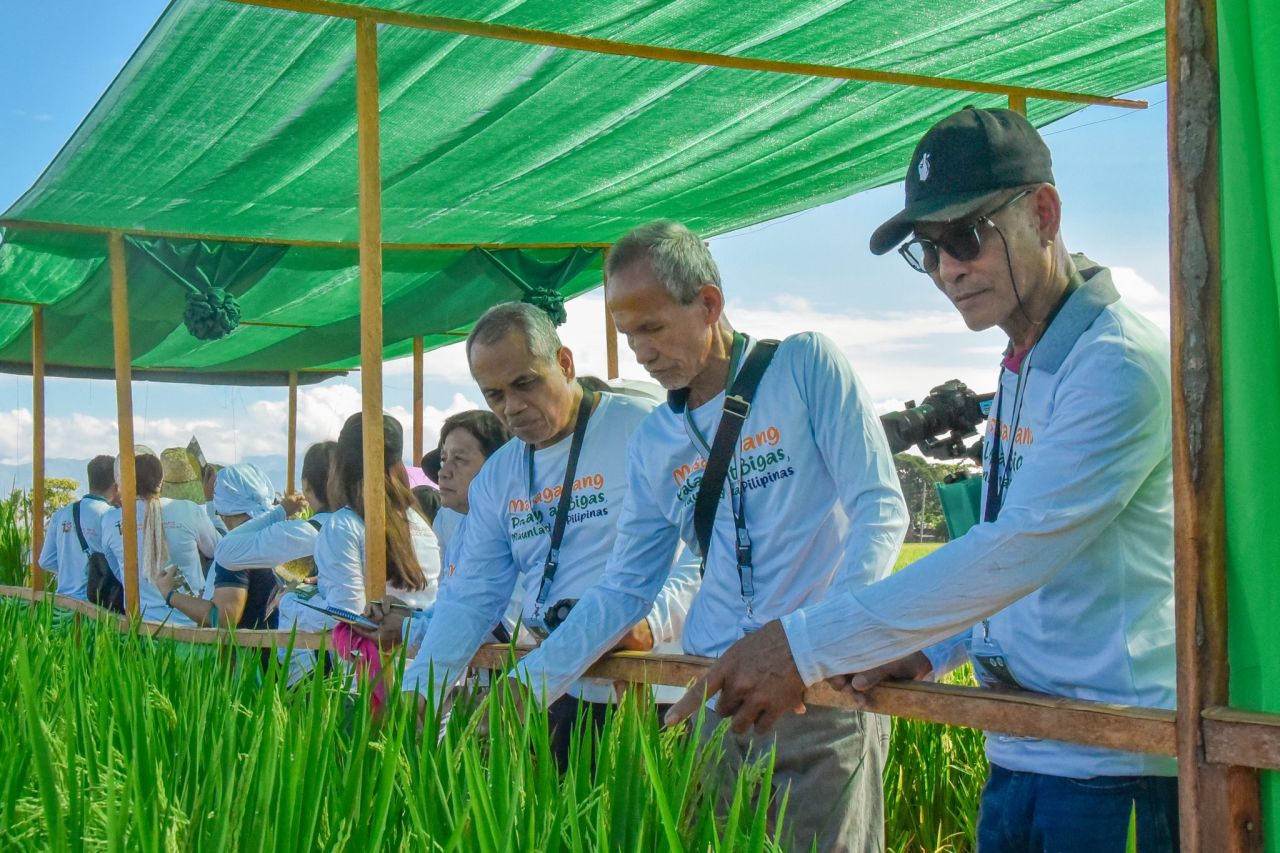 Author: DA-AFID | 20 September 2023
With the theme, "Masaganang Palay at Bigas, Maunlad na Pilipinas," the 16th National Rice Technology Forum (NRTF) was launched on September 19, 2023 in Hagonoy and Digos City, Davao del Sur.
The three-day event, anticipated to attract a thousand participants from various regions of the country, seeks to promote the adoption of rice technologies that enhance yields. It will accomplish this by showcasing high-yielding and climate-resilient rice varieties, modern machinery, and best agricultural practices across a 131.83-hectare demonstration area.
 This collaborative project involves the national government, local government units (LGUs), local farmers, and private sector partners and stakeholders. It aligns with the President's directives to boost domestic rice production and ensure food security through collaboration and convergence.
Organized by the Department of Agriculture (DA)-Davao Regional Field Office (RFO 11), DA-Agricultural Training Institute Regional Training Center (ATI-RTC 11), and the private sector-led Rice Board, the event commenced with a field tour of technology demonstration farms in Poblacion, Hagonoy.
These techno demo farms presented 24 hybrid rice varieties and smart technologies that have undergone testing, proving to be high-yielding, resistant to pests and diseases, and resilient to climate changes. These advancements contribute to increased income for farmers and the availability of high-quality, affordable rice for consumers.
During the NRTF, thirteen seed companies and six nutrient management companies showcased their products, best practices, and technologies for land preparation, soil and water management, nutrient management, pest and disease control, and more.
Officials and representatives from the Rice Board, DOST-PAGASA, and various DA offices, including the Masagana Rice Industry Development Program (MRIDP), Bureau of Soils and Water Management (BSWM), National Irrigation Administration (NIA), and Philippine Rice Research Institute (PhilRice), played significant roles during the event.
They discussed plans and initiatives to bolster local production, address El Niño-related challenges, promote both hybrid and inbred rice production, implement balanced fertilization strategies, enhance pest and disease management, advance mechanization, and embrace digital agriculture, among other topics.
Dr. Malabanan also highlighted immediate plans for the program, such as distributing inputs like hybrid seeds, biofertilizers, and inorganic fertilizers, providing drone services, and intensifying the promotion of farm clustering and consolidation.
"To revolutionize Philippine agriculture, we must prioritize markets, innovations, scale, mainstreaming, and outcomes," emphasized Dr. Malabanan. He emphasized the importance of integrating transformation efforts into the country's policies, programs, and investment plans.