Source article published on October 30, 2023
The authorities aim to terminate parallel markets beyond Wooton
At 4:30 am on Monday, October 23rd, Wholesale Market Reform Challenges farmers have delivered their vegetable cargoes, while auctioneers are waiting for the market to open. The goal of the National Wholesale Market is to have wholesale auctions take place only in Wooton, but it seems that this is not the case. There are several parallel wholesale markets operating across the island. To counter these illegal markets, the Cabinet of Ministers decided last Friday that amendments would be made to the Mauritius Agricultural Marketing Act to end wholesale auctions in markets and other fairs. They will only be allowed to take place at the National Wholesale Market in Wooton once the amendments are passed in the National Assembly. Any violators will face fines of up to Rs 100,000 and a maximum prison sentence of one year.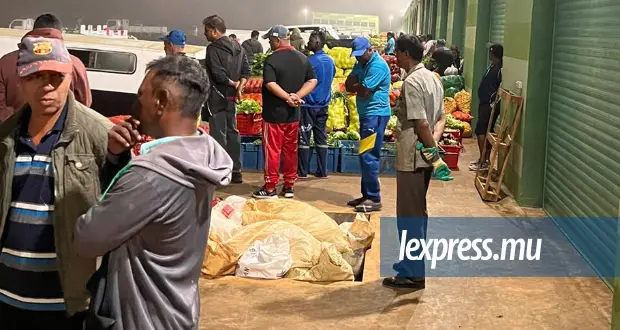 WHOLESALE MARKET REFORM Challenges

Faced by Farmers and Auctioneers at Wooton's
Wooton's wholesale market started operating at the end of July. However due to Wholesale Market Reform Issues, many farmers and market sellers are avoiding this place. An anonymous auctioneer, fearing retaliation, explains that the conditions imposed by the Marketing Board, which is responsible for this market, are causing farmers and traders not to go to Wooton. Because farmers have to spend more on transportation to bring their products to Wooton, their vegetables do not find buyers. He adds that the 42 auctioneers who used to operate in three different locations are now forced to work only in Wooton.
 As a result, the vegetables are sold quickly, and those who come late to the market cannot sell their products. According to our source, an auctioneer has to pay Rs 1,200 for a spot each day. If they occupy two spots, they must find Rs 2,400. If they operate four times a week, they have to pay just under Rs 20,000 for a spot. In the past, they only had to contribute less than Rs 5,000 per month. In return, the resale price of vegetables should not exceed 8% of the purchase cost, as opposed to 10% before. This is why an operator tends to work in a parallel market. According to him, this project, which cost a fortune, should have a cold room, and all sales should take place in a clean environment. 
Farmers' Perspectives on Wholesale Market Regulations
Sanjeev Dindyal, President of the Small Planters Association of the Central West, supports that farmers, who thought they would be relieved from waking up very early as before to go to regional wholesale markets, are disappointed. They have to be in Wooton by 5 am at the latest. Otherwise, they have to take their vegetables back home. He also mentions other inconveniences, such as having to register every time they go there. 
Other farmers we interviewed believe that the authorities are trying to track their revenue because everything is recorded in Wooton. "Sooner or later, we will be asked to pay the Mauritius Revenue Authority. So it is discouraging to make efforts. Instead, let's give up farming, especially since we know how the government has mismanaged the funds of the Generalized Social Contribution." Krit Beeharry, a farmer, thinks the government is right to introduce such legislation. He believes that some auctioneers used to have too much influence over the farmers and dictated the prices. "With the wholesale market, everything is controlled by the Marketing Board." He agrees that if a farmer, a trader, or an auctioneer has significant income, they should also pay taxes. He does not believe that transportation costs are a problem. The wholesale auction markets, which are held in various places, mainly benefit fraudsters. We tried to obtain explanations from the Minister of Agro-Industry, Vikram Hurdoyal, and the Marketing Board, but were unsuccessful.