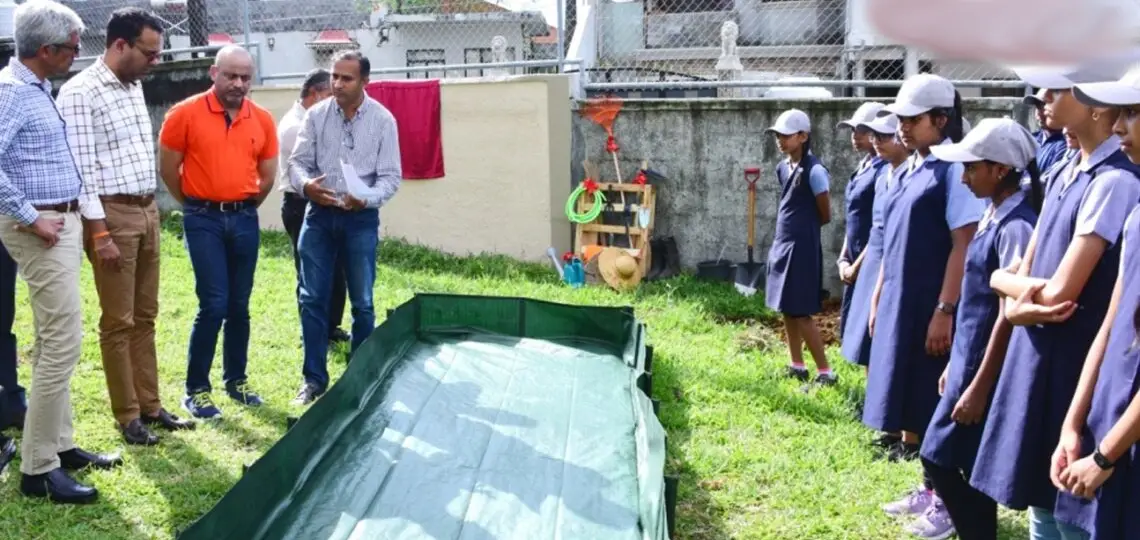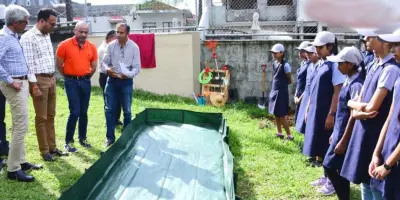 Bobby Hurreeram, the minister of public infrastructure, has emphasized the significance of producing the goods that we use in order to achieve self-sufficiency. On Wednesday, May 17, at Plaine Magnien's Mohabeer Burrenchobay Government School, he spoke at the ceremony marking the launch of a bio-agriculture and agroecology project. This project represents the first of its kind implemented in a primary school in the area. Omnicane Limited has approved a 59 000 rupee loan for him. The minister Hurreeram praised this effort by Omnicane Limited and the Rotary Club of Albion to educate students about the value of achieving food security and self-sufficiency. He emphasized that this project appears to be a back-yard garden in which fruits and vegetables are grown for personal consumption in order to reduce reliance on imported goods.
The minister also emphasized the necessity of instilling these values in children so that future generations can eat healthily and stay well. Kavi Doolub, the member of the district of Mahébourg/Plaine-Magnien, has stated that the project is appropriate since the students will have the opportunity to learn good practices and urge their parents and relatives to grow vegetables for their own consumption. He expressed hope that other schools across the country will implement this type of project. This allows students to not only consume healthy foods, but also to engage in physical activity, he has added. Rajiv Ramlugon, Group Chief Sustainability Officer of Omnicane Limited, stated that this project is an excellent example of long-term community development. He stated that students will be able to cultivate biological products while also respecting the environment.
Source: https://inside.news/actualites/bio-agriculture-lautosuffisance-alimentaire-a-travers-un-projet-de-culture-de-legumes/
Date: 18th May 2023.